For biologists, DNA microarrays present at once unprecedented opportunities and monumental challenges. In the opportunities column, microarrays produce genome-wide gene expression snapshots, facilitating a migration from gene-by-gene hypothesis-driven research to a relatively unbiased "discovery mode." The challenges broadly include data quality, analysis, and interpretation--that is, reaching an accurate and useful biological conclusion from the correlations identified within the data.
Progress on these three fronts will yield substantial dividends both in medicine and in understanding the complex networks of signal pathways that cannot be elucidated through studies of small gene groups in isolation, according to Almut Schulze, a signalling specialist at the Imperial Cancer Research Fund in London. "It would be possible [after solving the data analysis problems] to measure the expression profile of a cell in a certain situation and to be able to deduce information about the activation state of signalling pathways," he says.
Until recently the problem of...
Interested in reading more?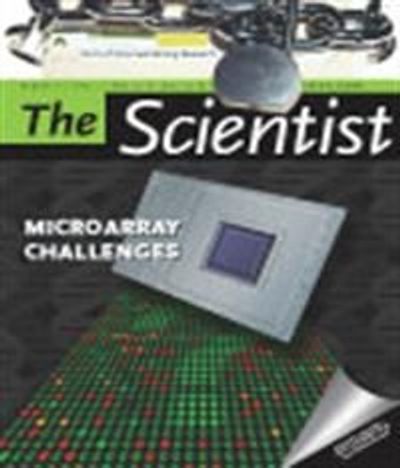 Become a Member of
Receive full access to digital editions of The Scientist, as well as TS Digest, feature stories, more than 35 years of archives, and much more!