Photo: Courtesy of Solexa
Nick McCooke, CEO of Solexa, has a bold goal: to analyze, in one day, the whole genome of an individual for one thousand dollars. The Cambridge, UK-based company (www.solexa.com) is developing TotalGenotyping™, a method based on the Single Molecule Array™ technology invented by Solexa founders and Cambridge University academics Shankar Balasubramanian, David Klenerman, and their team. The process will combine ultrahigh-density arrays (up to 108 sites per cm2) with amplification-free sequencing, allowing hundreds of thousands of DNA fragments to be sequenced rapidly and simultaneously.
Solexa's technology employs the sequencing-by-synthesis method. The genomic DNA sample is processed into millions of short, single-stranded oligonucleotide fragments, which are attached to primers and anchored at random sites on the surface of an array. Fluorescently labeled nucleotides bind to complementary bases on the oligonucleotide templates;...
Interested in reading more?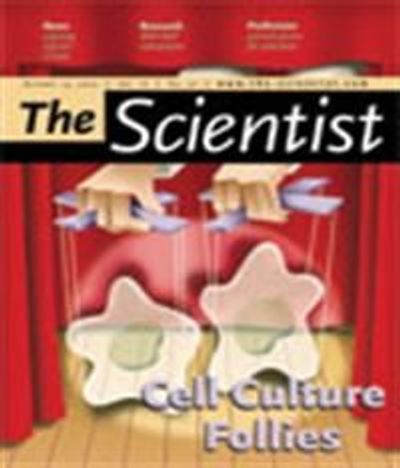 Become a Member of
Receive full access to digital editions of The Scientist, as well as TS Digest, feature stories, more than 35 years of archives, and much more!