Image: Courtesy of Amersham Biosciences
The most widely used proteomic method, two-dimensional gel electrophoresis (2DE), has a number of drawbacks, including low reproducibility and difficulties in quantitatively comparing multiple gels.1 Fluorescence two-dimensional difference gel electro- phoresis (2D DIGE) circumvents the latter problem by combining conventional 2DE with fluorescent labeling, sample multiplexing, and image analysis.
Jonathan Minden, professor of biological sciences at Carnegie Mellon University, first described 2D DIGE in 1997. Prior to electrophoresis, researchers label the proteins in each sample with one of three spectrally distinct fluorescent dyes: Cyanine-2 (Cy™2), Cy3, or Cy5. The labeled samples are then mixed and separated within the same gel using 2DE, and the differently colored collections of co-resolved, fluorescently labeled proteins are viewed individually by scanning the gel at different wavelengths.
The technique is now commercially available as the Ettan™ DIGE system from Amersham Biosciences of Piscataway, NJ....
Interested in reading more?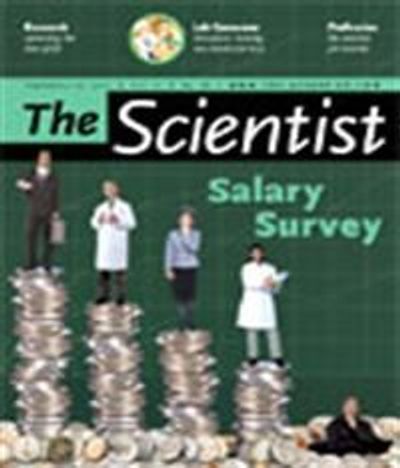 Become a Member of
Receive full access to digital editions of The Scientist, as well as TS Digest, feature stories, more than 35 years of archives, and much more!