Image: Courtesy of Metrigenix
Using patented Flow-thru Chip™ (FTC) technology in a one-square-centimeter biochip, Gaithersburg, Md.-based MetriGenix automates microarray processing from spotting to analysis of final data, but does so in about one-quarter of the time of conventional flatbed microarray systems.
According to product manager, Mridula Iyer, the MetriGenix 4D™ system costs about $60,000 (US), including the microfluidic biochips and cartridges, an automated hybridization station, a chemiluminescence detection station, and image capture and analysis software. A 10-array kit, with all required reagents, costs $2,000.
The silicon FTC sits in a cartridge that contains reservoirs for the reagents, thus minimizing human interaction and increasing reproducibility across experiments. Containing over 500,000 microchannels, the chip can be spotted with small molecules, nucleic acids, RNA, DNA, proteins, or cells, according to Brady Cheek, MetriGenix's manager of hardware and process engineering.1 Each spot consumes 50 to 100 microchannels, to a maximum of...
Interested in reading more?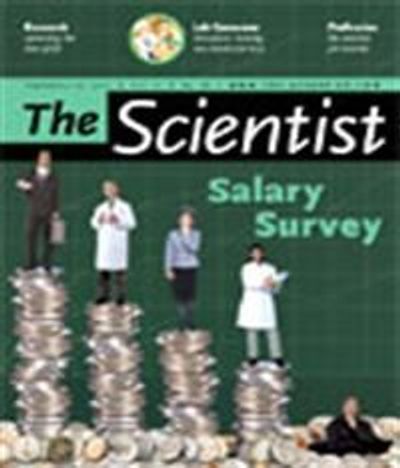 Become a Member of
Receive full access to digital editions of The Scientist, as well as TS Digest, feature stories, more than 35 years of archives, and much more!