Asingle human cell contains around 2,000 transcription factors, estimates Jason Li, president and CEO of Panomics in Redwood City, Calif. Their shifting alliances comprise a powerful layer of gene expression regulation, and can change depending on the specific function of the cell, micro- and macro-environmental factors, or particular experimental treatments. But standard detection methods, such as gel shifts and immunoprecipitations, permit isolation of only single molecular interactions, "one by one, one protein to the other," he says.
To aid this research, Panomics has introduced TranSignal™ TF-TF Interaction Arrays, the latest addition to its series of array-based DNA interaction products.1 The kits allow researchers to identify a network of transcription factor (TF) partners for a particular protein in a single experiment. This, says Li, "will greatly facilitate the dissection of TF-TF arrangements.... More importantly, the assay can characterize changes in TF-TF associations when experimental conditions are altered."
A cross...
Interested in reading more?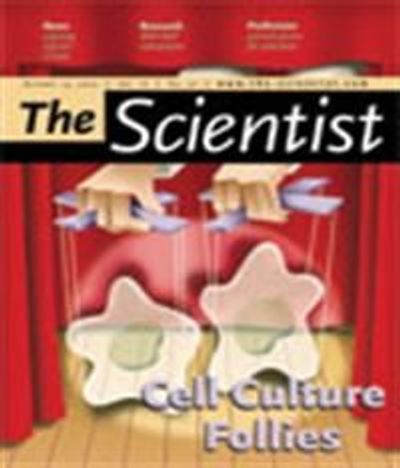 Become a Member of
Receive full access to digital editions of The Scientist, as well as TS Digest, feature stories, more than 35 years of archives, and much more!