Courtesy of Gyros
Uppsala, Sweden-based Gyros will expand its line of Gyrolab™ microlaboratories on compact disc to include two new products, one to detect phosphorylated proteins and one for protein quantification. The Gyrolab MALDI (matrix-assisted laser desorption/ionization) IMAC™ (immobilized metal ion affinity chromatography) captures phosphorylated peptides and prepares samples prior to MALDI mass spectrometry. Gyrolab Bioaffy™ is designed for protein quantification and reduces sample and reagent requirements while enabling more proteins to be analyzed per sample. Along with the two new CDs, Gyros has also previewed a new version of the Gyrolab Workstation, including a laser-based fluorescent detector for protein quantification, at the June 2003 meeting of the American Society of Mass Spectrometry.
Gyros' technology platform consists of a plastic microfluidic CD containing a large number of microstructures that process multiple samples in parallel. When the disc spins, liquids are drawn by centrifugal force through the microstructures to the outside...
Interested in reading more?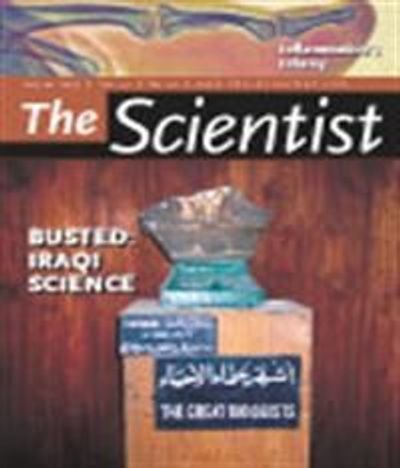 Become a Member of
Receive full access to digital editions of The Scientist, as well as TS Digest, feature stories, more than 35 years of archives, and much more!