Manchester, UK-based
Micromass
has added negative-ion detection capabilities to its M@LDI™ family of mass spectrometers. The company unveiled this new feature in New Orleans at Pittcon 2002, an annual trade fair where more than 30,000 conferees and exhibitors in virtually every laboratory discipline launch new products.
To perform matrix-assisted laser desorption/ionization time-of-flight (MALDI-TOF) mass spectrometry (MS), researchers combine the sample with a molar excess of matrix—usually an aromatic organic acid that absorbs light energy at the laser's wavelength—and spot this mixture onto a metal target plate. When the focused light pulse strikes the target, it rapidly excites the matrix, inducing ionization and vaporization of both the matrix and the sample molecules in the surface layer. The desorbed ions are accelerated in a vacuum through an electric field into the TOF mass analyzer, where they travel toward the detector at a constant velocity characteristic of their mass-to-charge ratio (m/z). Some instruments...
Interested in reading more?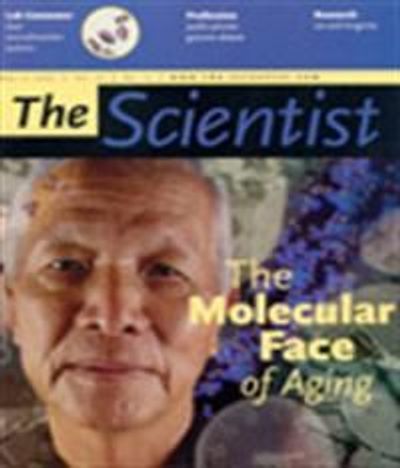 Become a Member of
Receive full access to digital editions of The Scientist, as well as TS Digest, feature stories, more than 35 years of archives, and much more!