Comparing the cells of cancer patients who did and did not respond to the immunotherapy could reveal biomarkers to predict who should receive it in the first place.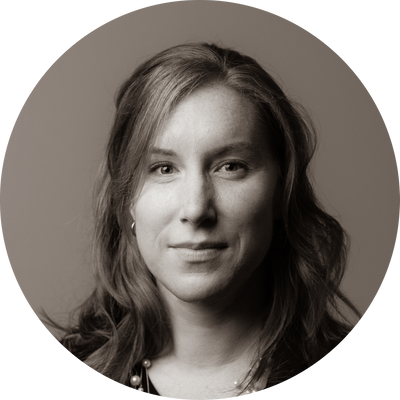 Jul 15, 2019
EDITOR'S CHOICE IN CANCER BIOLOGY
The paper
J.A. Fraietta et al., "Determinants of response and resistance to CD19 chimeric antigen receptor (CAR) T cell therapy of chronic lymphocytic leukemia," Nat Med, 24:563–71, 2018.
Receiving injections of their own genetically engineered T cells helps up to 90 percent of patients with acute lymphoblastic leukemia recover. Chimeric antigen receptor (CAR) T cell therapy also works for more than half of patients with non-Hodgkin lymphoma. In chronic lymphocytic leukemia (CLL), however, only about a quarter of patients benefit from such treatment.
University of Pennsylvania microbioxhelp more CLL patients. Comparing blood samples from patients, the team found that CAR T cells proliferated exponentially in individuals who responded to the treatment, but not in patients who didn't respond. Both unaltered and engineered T cells in responders had higher expression of genes whose transcription is induced by the proteins signal transducer and activator of transcription 3 (STAT3) and interleukin-6 (IL-6). This finding fits with elevated levels of IL-6 measured in the blood. CAR Ts from these patients also tended to carry IL-6 receptors. Together, these characteristics support the early stages of T cell memory, involving cell proliferation and enhanced survival.
IL-6 probably cranks up STAT3 to help the CAR Ts multiply in the body following infusion, explains Joshua Milner, an immunologist at the National Institute of Allergy and Infectious Disease who was not part of the study. Responders also had higher levels of two types of T cells, one that carries the IL-6 receptor and controls cancer growth and another that helps sustain remission. Both cell types had characteristics that would aid T cell proliferation in patients who responded to the treatment, while T cells from nonresponders were in the late stages of T cell memory, meaning they had already differentiated into effector cells to target cancer and had initiated their own cell death.
The results "confirm that T cells collected from patients with CLL tend to be of poor quality," and provide valuable clues about why the therapy works only in certain patients, says Michel Sadelain, an immunologist at Memorial Sloan Kettering Cancer Center who also didn't work on the study. Such research could lead to the development of biomarkers to predict which CLL patients will respond to CAR T treatment, Fraietta says.