GETTING DEFENSIVE: Tumors (cyan) create a cozy microenvironment to protect themselves from the immune system. Joseph Szulczewski, David Inman, Kevin Eliceiri, and Patricia Keely, Carbone Cancer Center at the Univ. of Wisconsin, National Cancer Institute, National Institutes of Health
EDITOR'S CHOICE IN CANCER IMMUNOTHERAPY
THE PAPER
Y. Nie et al., "Blockade of TNFR2 signaling enhances the immunotherapeutic effect of CpG ODN in a mouse model of colon cancer," Sci Signaling, 11:eaan0790, 2018.

DEFENSIVE PARAMETER
Cancers are notorious for creating a no-fly zone around themselves—called the immunosuppressive tumor microenvironment—that is hostile to immunotherapy treatments. Determining ways to turn off immunosuppressive actors such as tumor-infiltrating regulatory T cells (Tregs) is vital to making immunotherapies more effective.

FRIEND OR FOE?
Conventional wisdom has long held that tumor necrosis factor (TNF) receptor type II (TNFR2) downregulates Treg function, says Xin Chen, a cancer researcher at the University of Macau. But his group...
Interested in reading more?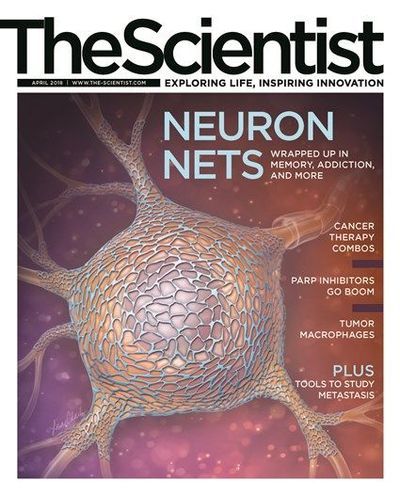 Become a Member of
Receive full access to digital editions of The Scientist, as well as TS Digest, feature stories, more than 35 years of archives, and much more!