EDITOR'S CHOICE IN CELL BIOLOGY

When faced with a wound or the open spaces that occur normally during tissue development, epithelial cells are compelled to close those gaps, but the mechanisms driving this activity are not fully understood. Some studies have emphasized the purse-string method of closure, which involves the contraction of an actomyosin belt formed by the cells surrounding the open space, while others have proposed that lamellipodia—the leading edges or "feet" of a cell projected forward by actin filaments—guide cell migration into the open space. Benoît Ladoux at the National University of Singapore and his colleagues developed a new way to examine how epithelial cells fill in empty spaces: a gap is created by growing cell monolayers around a column, which is later removed. Previous studies have typically used wound assays that involved ablating cells with a laser or scratching through tissue, resulting in possible cell...
"What I think this approach does is it allows us to put aside the damaged cells and see what normal, healthy cells are doing," says Christopher Waters, a professor at the University of Tennessee Health Science Center, who was not involved in this research. Through video microscopy, Ladoux's team found that the cells bordering the gap reached out with lamellipodia, indicating that the cells were crawling in to close up the empty space.
When the researchers measured the relative contributions of the purse-string and lamellipodia mechanisms, they found that lamellipodia seemed to be the dominating force for closing epithelial gaps larger than 20 µm. For instance, inhibition of Rho kinase and myosin light chain kinase, two enzymes that control the purse-string mechanism, showed no effect on how the cells filled in the empty space. "It was a bit surprising, because in many diverse experiments the main mechanism was a purse-string mechanism. That means that this [lamellipodia] type of mechanism could have been underestimated," says Ladoux.
Interestingly, for gaps smaller than 20 µm, closure appeared indifferent to the inhibition of the Rac (which mediates lamellipodia) and Rho pathways, meaning that a passive cell expansion could be responsible for sealing the gap. "I'm curious about that," says Waters. "This issue of small wounds versus large wounds is an important thing we deal with in these studies."
Waters says that while Ladoux's assay is useful for isolating cell responses to holes without the signaling from cell damage—pertinent to gap closure in normal development—scratch assays are still necessary for studying the way tissue responds to injury. "A scratch wound or these other methods that are used are useful because it's more likely that that's what happens when wounding actually occurs."
The paper

E. Anon et al., "Cell crawling mediates collective cell migration to close undamaged epithelial gaps," PNAS, 109:10891–96, 2012.
Interested in reading more?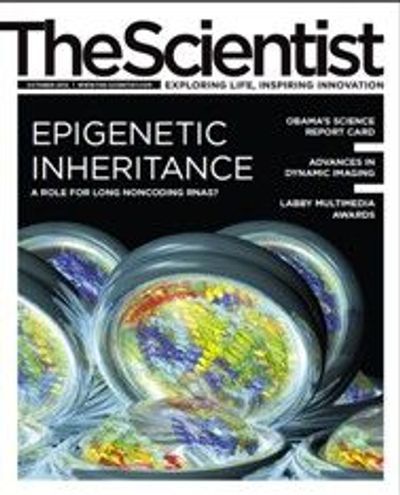 Become a Member of
Receive full access to digital editions of The Scientist, as well as TS Digest, feature stories, more than 35 years of archives, and much more!