EDITOR'S CHOICE IN METABOLIC SCIENCE
LONG-LIVED WORMS: C. elegans worms, pictured here, can live longer in the cold, thanks to an ion channel called TRP. © SINCLAIR STAMMERS/SCIENCE SOURCE
The paper
R. Xiao et al., "A genetic program promotes C. elegans longevity at cold temperatures via a thermosensitive TRP channel," Cell, 152:806-17, 2013.

The finding
Many animals live longer at cold temperatures. The dominant explanation has been that low temperatures simply slow down all chemical reactions, including the ones that lead to aging. "People assume that it's just a passive process," says Shawn Xu, a neurobiologist and geneticist at the University of Michigan. But he and colleagues have found that in C. elegans, the cold-sensitive ion channel TRP is involved in actively promoting longevity when the temperature drops.

The approach
For years, Xu had been studying how TRP channels, encoded by the TRPA-1 gene, influence neuronal signaling and...
Interested in reading more?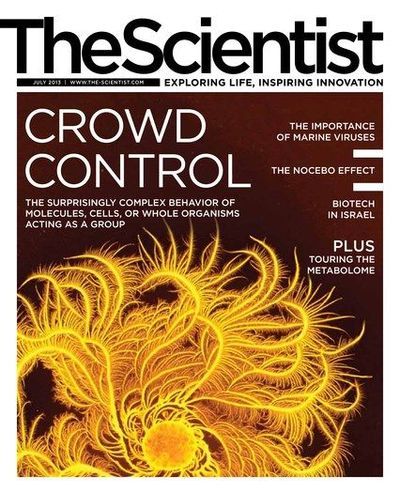 Become a Member of
Receive full access to digital editions of The Scientist, as well as TS Digest, feature stories, more than 35 years of archives, and much more!