RAMP IT UP: Sheets of endoplasmic reticulum are connected by a twist of membrane such that the entire structure resembles the spiral of a parking garage.CELL, TERASAKI ET AL.
EDITOR'S CHOICE IN CELL BIOLOGY
The paper
M. Terasaki et al., "Stacked endoplasmic reticulum sheets are connected by helicoidal membrane motifs," Cell, 154:285-96, 2013.

The finding
The endoplasmic reticulum (ER), an organelle composed of interconnected sheets and tubules, is well known as a site of protein synthesis. But the fine structure of its characteristic folds, and in particular how they connect, is poorly understood. Researchers now show that ER sheets in mouse salivary gland and neuronal cells are connected to their neighbors by twists of membrane, and the stack of sheets forms a spirally connected structure resembling a parking garage.

The method
In the past, researchers have tended to look at isolated cross sections of stacked ER. Instead, Mark...
Interested in reading more?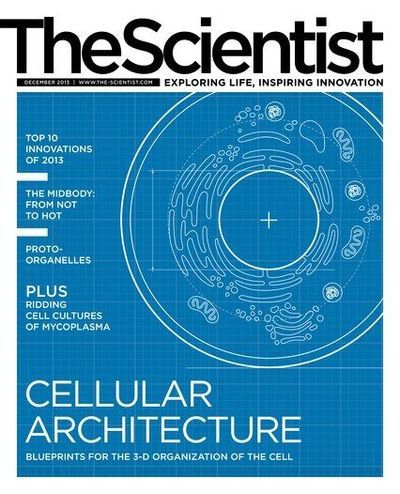 Become a Member of
Receive full access to digital editions of The Scientist, as well as TS Digest, feature stories, more than 35 years of archives, and much more!