Meal Plans
Bacterial populations' differing strategies for responding to their environment can set genetic routes to speciation.
SPLIT DECISION: Recently speciated marine bacteria use different strategies—biofilm growth (red) or mobility (blue)—to obtain nutrients.ILLUSTRATION BY YUTAKA YAWATA, GLYNN GORICK, AND ROMAN STOCKER
EDITOR'S CHOICE IN ECOLOGY
The paper
Y. Yawata et al., "Competition–dispersal tradeoff ecologically differentiates recently speciated marine bacterioplankton populations," PNAS, 111:5622-27, 2014.

The background
Marine bacteria obtain nutrients from clustered particles that float in the resource-poor broth that is ocean water. Yutaka Yawata, a postdoctoral fellow in Roman Stocker's lab at MIT, and colleagues wondered if differing strategies used by bacteria to secure these scarce nutrients could influence how populations adapt to their microenvironments and, ultimately, drive speciation, or whether speciation happens by more passive routes.

Diverging strains
Yawata and his team studied two recently diverged populations of Vibrio cyclitrophicus—labeled S and L—isolated from different depths in the same ocean region. They found the L population to be skilled at attaching to nutrient...
Interested in reading more?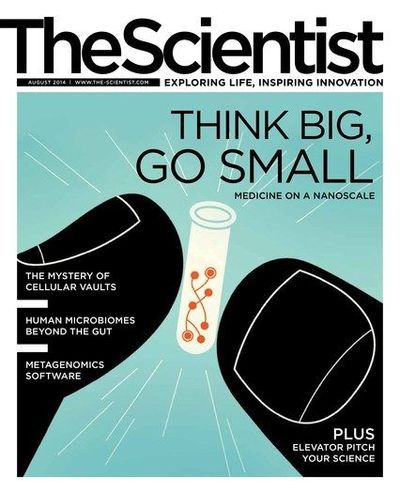 Become a Member of
Receive full access to digital editions of The Scientist, as well as TS Digest, feature stories, more than 35 years of archives, and much more!