EDITOR'S CHOICE IN CELL & MOLECULAR BIOLOGY
The paper
J.C. Ehlen et al., "Bmal1 function in skeletal muscle regulates sleep," eLife, 6:e26557, 2017.
UPSIDE DOWN
The protein Bmal1, which helps regulate the body's internal clock, is found in especially high levels in the brain and in skeletal muscles. Mice completely deficient in Bmal1 were known to suffer from sleep impairments, but the specifics at play weren't clear. At the University of California, Los Angeles, Ketema Paul and colleagues looked to these mice for clues about the role Bmal1 plays in sleep regulation.
MUSCLE PLAY
When Paul's team restored levels of the Bmal1 protein in the mice's brains, their ability to rebound from a night of bad sleep remained poor. However, turning on production in skeletal muscles alone enabled mice to sleep longer and more deeply to recover after sleep loss.
SWEET DREAMS
For decades,...
TARGET LOCKED
Paul's group also found that having too much of the Bmal1 protein in their muscles not only made mice vigilant but also invulnerable to the effects of sleep loss, so that they remained alert even when sleep-deprived and slept fewer hours to regain lost sleep. "To me, that presents a potential target where you could treat sleep disorders," says Paul, noting that an inability to recover from sleep loss can make us more susceptible to diseases.
Interested in reading more?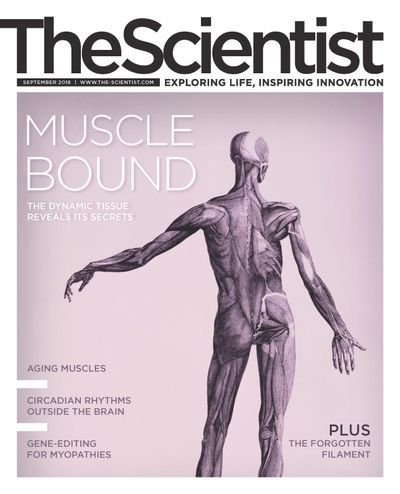 Become a Member of
Receive full access to digital editions of The Scientist, as well as TS Digest, feature stories, more than 35 years of archives, and much more!