BRAINWAVES: A serotonin-depleted mouse with an electroencephalography headmount implanted to record sleep activityNICK MURRAY
EDITOR'S CHOICE IN NEUROSCIENCE
The paper
N.M. Murray et al., "Insomnia caused by serotonin depletion is due to hypothermia," Sleep, 38:1985-93, 2015.

Sleepless nights
Early research into serotonin's functions suggested that the neurotransmitter promotes sleep: lab animals deprived of the chemical often developed insomnia. More recent evidence indicated that serotonin plays a part in wakefulness instead, a theory that has gained significant traction. But explanations of the initial experimental data were scarce—so Nick Murray, then a research fellow at the University of Iowa Carver College of Medicine, started digging.

Faulty furnace?
"Over the past 5 or 10 years, we've found that serotonin is a key neurotransmitter for generating body heat," says Murray. To investigate whether this role was related to serotonin's impact on sleep, he and his colleagues injected para-chlorophenylalanine into mice to inhibit...
Interested in reading more?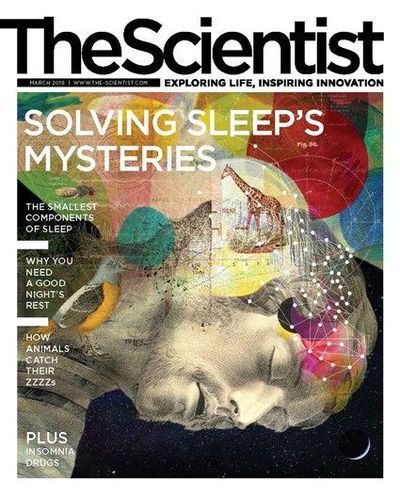 Become a Member of
Receive full access to digital editions of The Scientist, as well as TS Digest, feature stories, more than 35 years of archives, and much more!