DISTINCTLY DIFFERENT: A newly discovered type of dendritic cell (left) exhibits notable differences from a standard plasmacytoid dendritic cell (right).3-D RECONSTRUCTION BY JAMES FLETCHER, IMAGE COURTESY OF KATHRYN WHITE, NEWCASTLE UNIVERSITY
EDITOR'S CHOICE IN IMMUNOLOGY
The paper
A.-C. Villani et al., "Single-cell RNA-seq reveals new types of human blood dendritic cells, monocytes, and progenitors," Science, 356:eaah4573, 2017.

Hiding, not seeking
Dendritic cells and monocytes, essential pathogen-sensing immune watchdogs, fall into subtypes based on factors such as cell surface markers. But according to genomicist and immunologist Alexandra-Chloé Villani of the Broad Institute of MIT and Harvard, scientists only "use a handful of markers to define their favorite cell type," potentially overlooking subpopulations with similar features but different functions.

New cell types
To redefine traditional cell subtypes, Villani and her colleagues isolated human dendritic cells and monocytes, sequenced the transcriptomes of individual cells, then grouped cells based on similar expression...
Interested in reading more?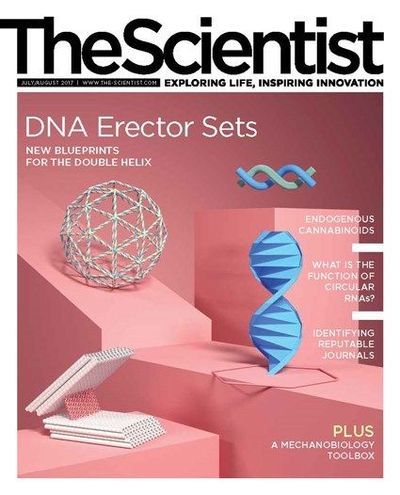 Become a Member of
Receive full access to digital editions of The Scientist, as well as TS Digest, feature stories, more than 35 years of archives, and much more!