EDITOR'S CHOICE IN RNA INTERFERENCE
GENOME JUMPERS: When unrestrained, transposons replicate and insert them­selves randomly throughout the genome.COURTESY OF PHILLIP DUMESIC, UCSF (Adapted from Transposon by Lauren Solomon, Broad Institute)
The paper
P.A. Dumesic et al., "Stalled spliceosomes are a signal for RNAi-mediated genome defense," Cell, 152:957-68, 2013.

The finding
Although small interfering RNAs (siRNAs) are largely explored today for their potential in gene therapy, the phenomenon was first described in plants, which employ siRNAs to disable foreign RNA from viral infections. Researchers have since learned that siRNAs also play a role in suppressing transposable elements, which replicate and reinsert throughout the genome, occasionally disrupting the function of essential genes. Now, Hiten Madhani of the University of California, San Francisco, and colleagues have implicated the spliceosome, a molecular complex that excises introns from pre-messenger RNAs (pre-mRNAs), in siRNA-mediated suppression.

The splice of life
Like any gene, transposable elements...
Interested in reading more?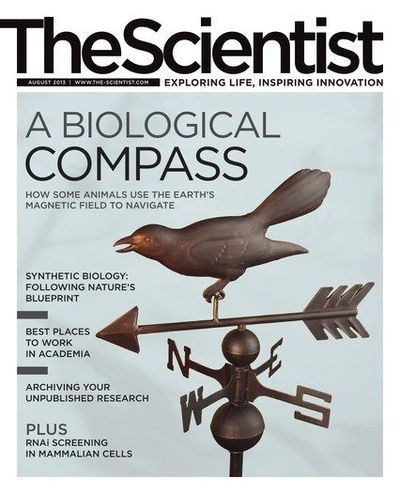 Become a Member of
Receive full access to digital editions of The Scientist, as well as TS Digest, feature stories, more than 35 years of archives, and much more!