PATHWAYS PROBED: Researchers search for molecular pathways that allow tumor cells (shown here) to outlast anticancer drugs. MOHAMMED KOHANDEL
EDITOR'S CHOICE IN CELL & MOLECULAR BIOLOGY
The paper
C.A. Martz et al., "Systematic identification of signaling pathways with potential to confer anticancer drug resistance," Science Signaling, 7:ra121, 2014.

The debate
Researchers have two theories about how tumor cells develop resistance to anticancer drug treatments: either through an uptick in pro-growth signals or via dedifferentiation pathways that return them to a stem-like state. Single-gene studies have provided evidence for both strategies.

The screen
To get a more comprehensive view of what's happening, researchers from MIT and Duke University looked at signaling pathways, instead of individual genes. They used a library of 40 mutant cDNAs to activate or inactivate 17 cancer-related pathways in melanoma and breast cancer cell lines, then assayed the cells' responses to 13 common targeted anticancer treatments. In...
Interested in reading more?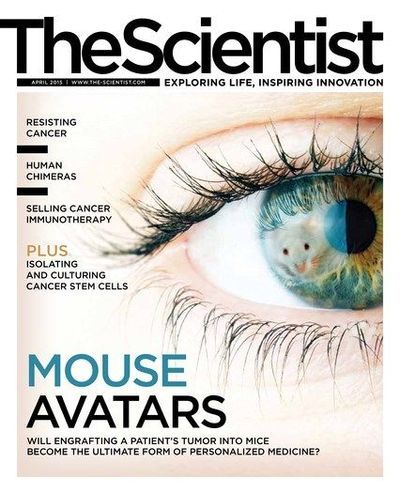 Become a Member of
Receive full access to digital editions of The Scientist, as well as TS Digest, feature stories, more than 35 years of archives, and much more!