EDITOR'S CHOICE IN PHYSIOLOGY
A DEATHLY HUE: Flies given meals tinted with blue dye turn that color about a week before death.COURTESY OF MICHAEL RERA
The paper
M. Rera et al., "Intestinal barrier dysfunction links metabolic and inflammatory markers of aging to death in Drosophila," PNAS, 109:21528-33, 2012.

The question
Aging is marked by the accumulation of wear and tear on the body's organs and tissues, but the specific kinds of damage that usher in death are still unknown. David Walker and his colleagues at the University of California, Los Angeles, suspected that the intestines may play a key role. In previous studies, when energy metabolism in the intestines was boosted, the flies' lifespan increased.

The finding
Walker and his colleagues tested intestinal integrity by feeding the flies food tinted with blue dye. Although they saw no effect of the dye on food intake, they did notice...
Interested in reading more?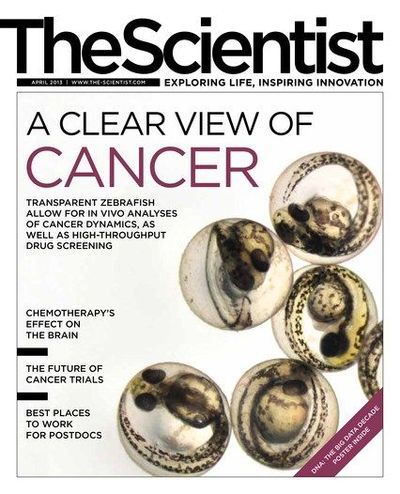 Become a Member of
Receive full access to digital editions of The Scientist, as well as TS Digest, feature stories, more than 35 years of archives, and much more!