ALL TIED UP: Neurofibrillary tangles, shown here in magenta, appear to originate from the cleavage of tau by an enzyme called asparagine endopeptidase.PATHO/WIKIMEDIA COMMONS
EDITOR'S CHOICE IN NEUROSCIENCE
The paper
Z. Zhang et al., "Cleavage of tau by asparagine endopeptidase mediates the neurofibrillary pathology in Alzheimer's disease," Nature Medicine, 20:1254-62, 2014.

The background
Tangles of truncated tau proteins squished inside brain cells are a hallmark of Alzheimer's disease (AD), though their precise origins are mysterious. Aging, the strongest risk factor for AD, is linked to a drop in neurons' pH, hinting that acidosis might influence tau fragmentation. In 2008, Keqiang Ye of Emory University and colleagues discovered that at a pH of 6.0, a lysosomal enzyme called asparagine endopeptidase (AEP) moved into the cytoplasm and cleaved brain proteins. This led them to explore whether AEP also acted on tau.

The discovery
Assays of mouse and human brains confirmed...
Interested in reading more?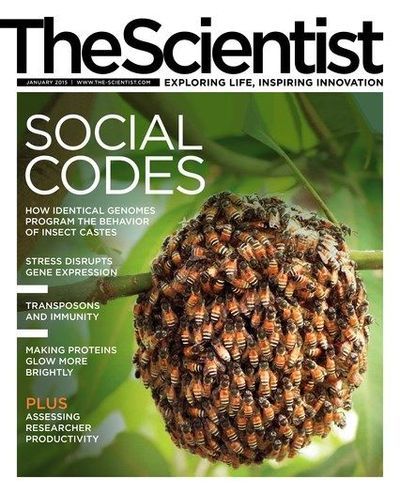 Become a Member of
Receive full access to digital editions of The Scientist, as well as TS Digest, feature stories, more than 35 years of archives, and much more!