Airway cilia taste toxins
Your sense of taste doesn't end in your mouth: Cilia lining airways leading to the lungs express taste receptors and alter their undulations in the presence of bitter chemicals, says a study linkurl:published;http://www.sciencemag.org/sciencexpress/recent.dtlwebsite online today (July 23)in __Science__. These cilia are linked to signaling pathways that regulate their motility, allowing epithelial tissues in airways to sense toxins or noxious compounds and help protect the lungs. Motile cilia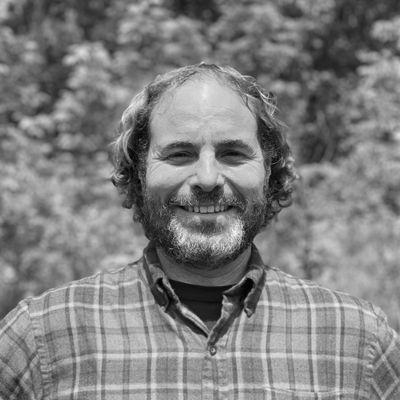 Your sense of taste doesn't end in your mouth: Cilia lining airways leading to the lungs express taste receptors and alter their undulations in the presence of bitter chemicals, says a study linkurl:published;http://www.sciencemag.org/sciencexpress/recent.dtlwebsite online today (July 23)in __Science__. These cilia are linked to signaling pathways that regulate their motility, allowing epithelial tissues in airways to sense toxins or noxious compounds and help protect the lungs.
Motile cilia on airway epithelial cells


Image: SEM by Tom Moninger

"This is the first paper that shows that motile cilia can have sensory function," said Gáspár Jékely, a cell and molecular biologist at the linkurl:Max Planck Institute for Developmental Biology;http://www.eb.tuebingen.mpg.de/research-groups/gaspar-jekely/curriculum-vitae in Tuebingen, Germany, who was not involved in the study. "That's really quite remarkable that you have structures that move around but are also intimately tied to signaling pathways." Primary cilia -- relatively immobile cellular extensions that play important roles in sight and olfaction -- have long been known to serve in sensory capacities, but motile cilia were thought only to wave (or "beat"), moving mucous through airways and ova down fallopian tubes, for example. linkurl:Alok Shah,;http://gss.grad.uiowa.edu/node/1857 a University of Iowa graduate student in the lab of linkurl:Michael Welsh;http://www.hhmi.org/research/investigators/welsh_bio.html and co-first-author on the paper, said that researchers typically thought of primary cilia as "the smart ones" while motile cilia were characterized as the "workhorses" of the cilia universe. "The motile cilia were thought to be, well, just motile and not much more," linkurl:Maxence Nachury,;http://med.stanford.edu/profiles/frdActionServlet?choiceId=printerprofile&fid=8391 a Stanford molecular and cell biologist who was not involved with the study, told __The Scientist__. Shah and his collaborators searched for sensory-related genes in samples of human airway epithelia, the cells that line the trachea and upper bronchi. They found several members of the T2R family, which senses and responds to bitter tastes, lurking in microarray expression data. Using antibodies to specific T2Rs, they singled out four specific receptors localized in cilia protruding from epithelial cells that line airways. "I was very surprised" by the results, Shah told __The Scientist__. "When I first saw that, I thought, 'Oh my God. What are taste receptors doing in the airways?'"
T2R receptors (red) colocalizing with
motile cilia (green)


Image: Alok Shah

Moreover, the team noticed that the four different T2Rs localized to different parts of a single cilia. "As far as I know, no one has seen different receptors of the same family localizing differentially like that." Shah said this differential localization may play a role in tweaking sensitivities or signaling pathways. To nail down the motile cilia's role in these signaling pathways, Shah subjected cultured airway epithelial tissues to several bitter compounds, including nicotine. "We found a very nice dose dependent increase in intracellular calcium" -- the hallmark of cell signaling cascades -- "in response to bitter compounds," Shah noted. This calcium boost was followed by increased rates of ciliary beating. The taste-sensing abilities of motile cilia could also lead to bitter compound-mimicking drugs that could target motile cilia to increase their beating to clear disrupted airways, as is common in cystic fibrosis. "This is a clear target that could be used to upregulate ciliary beating in the airways," said Jékely. Conversely, in asthma, where epithelial airway surfaces become inflamed and irritated, drugs targeting motile cilia could quell the inflammation. "If one could modulate the excitation at the surface of these cilia," said Nachury, "one could really have a way to dampen that reaction." Shah, who recently received his PhD and is now shopping for a postdoc position, said that much about the sensory role and molecular mechanisms of motile cilia is yet to be discovered. linkurl:Sudipto Roy,;http://zfin.org/cgi-bin/webdriver?MIval=aa-labview.apg&OID=ZDB-LAB-040720-1 a researcher at the Institute of Molecular and Cell Biology in Singapore, agreed. "It will not be too surprising if subsequent research shows that motile cilia act as signaling hubs for many other kinds of sensory pathways," Roy wrote in an email to __The Scientist__.
**__Related stories:__***linkurl:Did bitter tasters do better?;http://www.the-scientist.com/article/display/22740/
[26th July 2005]*linkurl:Bitter taste;http://www.the-scientist.com/article/display/20775/
[14th October 2002]*linkurl:Bitter-Sweet Research;http://www.the-scientist.com/article/display/12651/
[15th October 2001]