Anti-Vax Doctor Found Dead
Police are calling the death of James Bradstreet, a physician who claimed vaccines cause autism and offered autism cures to patients, an apparent suicide.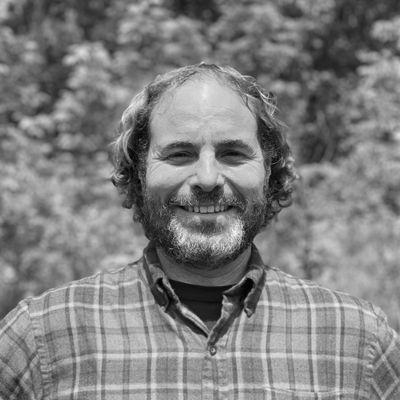 WIKIMEDIA, TONY WEBSTERJames Bradstreet, a controversial Georgia doctor who warned patients that routine vaccinations may cause autism and offered a variety of untested treatments for the disorder, has been found dead in a small North Carolina town. A fisherman found Bradstreet's body in the Rocky Broad River in Chimney Rock, North Carolina, near a house where the doctor and his wife frequently vacationed, on June 19.
Bradstreet, 61, died of a gunshot wound to the chest, which officials said "appeared to be self inflicted," according to a statement from the Rutherford County Sheriff's Office. That office is investigating the circumstances of Bradstreet's death, but family members and supporters of the autism researcher have launched a crowd-funding campaign to raise money for "an exhaustive investigation into the possibility of foul play."
Days after after Bradstreet's body was discovered in North Carolina, the US Food and Drug Administration searched his Buford,...
The doctor was known to offer patients—including his own son, who has autism—controversial treatments, including chelation therapy, stem cell therapy, hyperbaric oxygen chambers, and infusions of immunoglobulin, for "mercury toxicity," based on his belief that an ingredient in childhood vaccines was responsible for giving kids autism, a hypothesis thoroughly rejected by the mainstream scientific community and by several studies.
Bradstreet's supporters had raised a total of more than $21,000 on gofundme, a crowd-sourcing website, as of Monday (June 29). "Jeff dedicated his life's work to finding answers, always pushing the envelope, and never giving up, even at the risk of being perceived as controversial," Bradstreet's niece, Cali Bradstreet Howell, wrote on gofundme. "Now, in this moment, we find ourselves in a position, where we too are in search for answers."
Jamie Keever, the investigator from the Rutherford County Sheriff's Office who is handling the case, told the Gwinnett Daily Post that he had heard from family members who theorized that Bradstreet's death was not a suicide. "I've talked to some of those people today," he told the paper. "I don't know what to say. They have a right to their opinion."
To some, the conspiracy theory that Bradstreet's death may have been a homicide is not surprising. "There is a deep seated paranoia" in the anti-vaccine movement, Peter Jay Hotez, dean for the National School of Tropical Medicine at Baylor College of Medicine, told The Washington Post. "There is a deep seated feeling that there must be something bad out there."