Bats at risk of extinction
Bat populations across eastern North America are at risk of extinction -- possibly within just 16 years -- as a result of the spreading incidence of white-nose syndrome, according to a study published this week in Science. Little brown bat with WNSImage: Alan Hicks"I think people who study and care about bats had a sense that something this dire was happening," said evolutionary physiologist linkurl:Craig Willis;http://ion.uwinnipeg.ca/%7Ecwillis/ of the University of Winnipeg, who did not part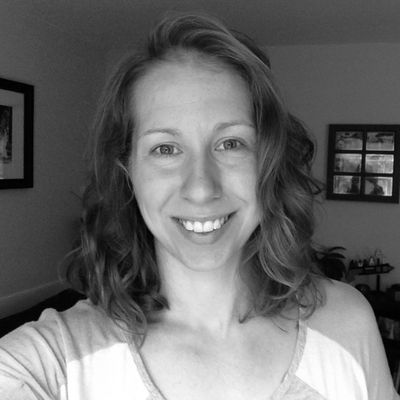 Bat populations across eastern North America are at risk of extinction -- possibly within just 16 years -- as a result of the spreading incidence of white-nose syndrome, according to a study published this week in
Science
.
Little brown bat with WNS
Image: Alan Hicks
"I think people who study and care about bats had a sense that something this dire was happening," said evolutionary physiologist linkurl:Craig Willis;http://ion.uwinnipeg.ca/%7Ecwillis/ of the University of Winnipeg, who did not participate in the study. But, he added, "the speed -- the 16 year timeline -- I think was a bit of a surprise." "It's a sobering analysis," agreed microbiologist linkurl:David Blehert;http://www.nwhc.usgs.gov/staff/david_blehert.jsp of the USGS National Wildlife Health Center, who was also not involved in the research. White-nose syndrome (WNS) was first discovered in the United States in 2006 in a cave in upstate New York. Since that time, the fungus-induced disease has been killing off bats across the eastern half of the continent, spreading as far west as Oklahoma. While the yearly declines observed in these populations were startling to scientists, no one had yet worked out the numbers to determine if the fungal pathogen (
Geomyces destructans
) was putting the winged mammals at risk of extinction. Using population data from the past 30 years to estimate growth trends before the emergence of WNS, bat ecologist linkurl:Thomas Kunz;http://www.bu.edu/cecb/BATS/ of Boston University and his colleagues modeled how the disease has affected little brown bat populations (one of seven species affected by the disease) and predicted the fate of this species over the next 100 years. Their model forecasts a 99 percent chance of regional extinction within just 16 years, if the bats continue to die off at the rate they have over the past 3 years. Even if the population declines lessen in the coming years, the model still predicts a greater than 90 percent chance of extinction probably within 65 years. "It really hits you," Kunz said. "It confirms what the gut tells" us about how WNS is affecting these North American bats. While the disease has been identified in bat populations in Europe, for unknown reasons, it does not seem to be having the same devastating effects. "What we hope," adds ecologist and coauthor linkurl:Winifred Frick;http://people.ucsc.edu/%7Ewfrick/wfrick/Welcome.html of Boston University and the University of California, Santa Cruz, "is that there will be some change, either through some management action or through time we'll find that some bats are resistant to the disease, and this won't be as dire as it looks now." Indeed, mortality rates do appear to decrease the longer a population is infected with WNS. If the remaining survivors possess some kind of heritable resistance to the fungus, fewer and fewer deaths may occur as natural selection increases those genotypes in the population. As a result, Blehert said, "there might be time to carefully think through the implications of management options and develop strategies that have the best possible chance for success." However, that possibility remains just that -- a possibility. Right now, "the bulk of the evidence points toward the dire conclusions of the paper," said Willis.
In a glimmer of good news for North American bat populations, an independent study also published in this week's
Science
found that it may be harder for deadly RNA viruses to pass between species than previously thought. The authors found that the rabies virus did not pass as easily between bat species as scientists might have predicted, suggesting that bats and other species may contain barriers that prevent cross-species transmission even with highly mutable RNA viruses such as rabies. "There's a popular belief out there right now that RNA viruses are evolving very rapidly [and thus] have the potential to adapt to new environments like different host species -- basically contact is the main prerequisite for emergence," said infectious disease ecologist Daniel Streicker of the Odum School of Ecology in Georgia, who co-authored the study. "So in the case of bats, we were really surprised by this [result], given the high rates of ecological contact and the number of species present in bat communities." Whether or not the virus's difficulty jumping between bat species will translate to other groups of organisms remains to be seen, however. Willis said he expects this is not an isolated example, but "we need to test it out in other groups of mammals and also other taxa as well." If this pattern does extend to other groups, he added, "it means we don't have to be quite as terrified of these RNA viruses as we often are."
W.F. Frick, et al., "An emerging disease causes regional population collapse of a common North American bat species," Science, 329:679-82, 2010. D.G. Streicker, et al., "Host phylogeny constrains cross-species emergence and establishment of rabies virus in bats," Science, 329:676-9, 2010.
**__Related stories:__***linkurl:Are cavers killing bats?;http://www.the-scientist.com/blog/display/55519/
[23rd March 2009]*linkurl:White noses hit PA brown bats;http://www.the-scientist.com/news/display/55387/
[29th January 2009]*linkurl:Deadly bat fungus fingered;http://www.the-scientist.com/blog/display/55147/
[30th October 2008]