Biotech Terminates IPO
The Israeli firm Vascular Biogenics withdrew its initial public offering after six days of trading.
Aug 15, 2014
Jyoti Madhusoodanan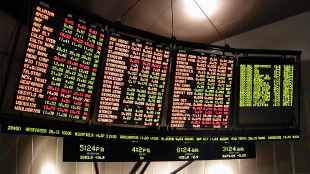 WIKIMEDIA, KLIP GAMEOnly a week after its NASDAQ debut on August 1, biotech company Vascular Biogenics terminated its initial public offering (IPO) last week (August 8) after key investors withdrew payment for shares they had promised to buy.
Dubbed the "IPO that wasn't" by The Wall Street Journal, the firm traded 5.4 million shares at $12 each for six days before announcing that no shares would be issued. The company's underwriters, Deutsche Bank and Wells Fargo Securities LLC, ended the IPO agreement "due to an unexpected situation in which a substantial existing U.S. shareholder did not fund payment for shares it previously agreed to purchase in the offering," according to a company press release.
The situation is unusually thorny because public trading continued after the settlement date, so regulators will likely need to reverse the trades, according to CNBC. "IPO watchers I talked to are scratching their heads over this one," wrote CNBC stocks editor Bob Pisani. "There have been cases where an offering was priced, traded and then cancelled—but before the first trade settled so there was no changing of ownership, or money exchanged."
The Israeli biotech firm is a clinical-stage pharmaceutical company focused on cancer and anti-inflammatory therapies; its public offering was part of a growing wave of smaller biotech IPOs.
Based on a July 29 regulatory filing with the US Securities and Exchange Commission (SEC), Bloomberg Businessweek reported that the company had not commercialized any products or generated any revenue in its 14 years. Business Insider reported that the company had accumulated a total deficit of $109.8 million as of December 2013. "We have incurred operating losses in each year since our inception," the company said in its SEC filing. "Our recurring operating losses raise substantial doubt about our ability to continue as a going concern."