Brain Structure Rediscovered
First described in the late 19th century, then lost from the literature for more than 100 years, the vertical occipital fasciculus appears to be important in visual processing.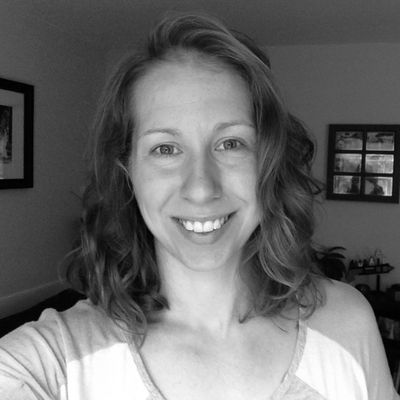 Schematic diagrams from 19th-century brain atlases showing the vertical occipital fasciculus in the monkey and human brainYEATMAN ET AL., PNAS, 2014While a graduate student at Stanford University, Jason Yeatman discovered what he thought was a new connective brain structure at the back of the brain, a large flat bundle of nerve fibers that links different regions of the visual system. The structure did not appear in any atlas Yeatman checked, and he couldn't find record of it in the literature. One researcher he'd asked about the structure had a vague memory of it being mentioned in an old medical textbook, sending Yeatman and his colleagues digging through century-old tomes in search of more information.
"With this tip, we found it in a number of atlases from the late 1800s and early 1900s, and this started the detective mission to track down how it disappeared from the modern...
It turns out, the brain structure, known as the vertical occipital fasciculus (VOF), was originally discovered in second half of the 19th century by German neurologist Carl Wernicke, who included it in his 1881 brain atlas. Digging through Stanford's archives, Yeatman further discovered that Wernicke's mentor, neuroanatomist Theodor Meynert, may have disregarded the finding because it didn't fit with his belief that neural pathways moved horizontally across the brain, not vertically, as the VOF did. Or perhaps the structure just didn't interest him. Whatever the reason, Meynert seems to have overlooked the VOF, choosing not to discuss it as he did many of Wernicke's other findings, The Washington Post reported. While others also noticed the structure over the years, they would describe it differently and fail to call it by the same name. In the end, the VOF never made it into modern textbooks.
In a study published in PNAS this week (November 17), Yeatman—who is now at the University of Washington—and his colleagues documented this sordid history, and presented an in-depth look at the once-forgotten structure. Based on the MRI brain scans of 37 people, the team documented how the VOF starts in the occipital lobe and extends as a flat sheet to other brain regions, including those involved in the perception of visual categories and in eye movements, attention, and motion perception. Interestingly, the structure appears to connect the so-called "what" and "where" streams of the visual pathway, which carry information about object recognition and spatial location, respectively.
"There has to be some way for that dichotomy to merge," Massachusetts General Hospital and Harvard Medical School's Jeremy Schmahmann, who was not involved in the new research, told Discovery News, "and the [VOF] is one way for the 'where' and the 'what' streams in the visual modality to become a unified whole."
The study also revealed that the VOF is myelinated differently than other regions of the brain, Yeatman noted. "We don't know what it means yet, but [the myelination differences are] very consistent across every subject," he told Discovery. "It opens up some new hypotheses, new directions to study: Why is this structure so different than the other neighboring pathways?"