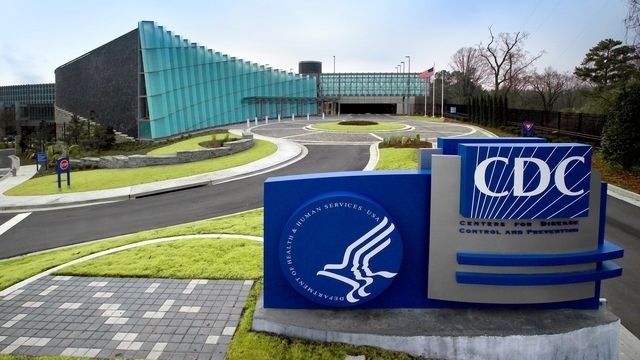 JAMES GATHANY, WIKIMEDIA
Robert Redfield, the newly appointed director of the Centers for Disease Control and Prevention (CDC), delivered an emotional address to agency members Thursday (March 29) in which he said he was honored to lead the best "science-based, data-driven agency in the world," reports the The Washington Post. During his remarks he frequently emphasized the importance of science and data, saying they are the reason for the agency's credibility. According to the Post, the speech was well received by agency employees.
In January, top CDC officials reportedly instructed employees to avoid using seven words in budget documents, including "evidence-based" and "science-based." That same month, Brenda Fitzgerald resigned as director of the agency after less than a year in the position because of financial conflicts of interest. Redfield did not address either issue in his remarks.
Redfield, who took the helm of the CDC last week, also vowed to bring the opioid crisis "to its knees" (via The Republic). He said the AIDS epidemic could be ended in the U.S. "in the next three to seven years, if we put our mind to it," according to STAT News.
In the address, Redfield called the opioid epidemic "the public health crisis of our time," noting it is a medical, not a moral, issue, and saying the CDC would help direct the government's response, The Washington Post reports. "If any of you have tried to access care for addiction in this nation, I can guarantee you it's complicated," he said.
Reactions to Redfield's appointment from AIDS activists have been mixed. Sarah Kate Ellis, the president and CEO of the Gay & Lesbian Alliance Against Defamation (GLAAD), says in a March 21 Wall Street Journal article that "HIV advocates have pointed to Redfield's record of promoting stigma and fear around HIV and AIDS and that should give us pause about this appointment." In the same article Michael Ruppal, executive director of The AIDS Institute, says Redfield's appointment "provides us with great optimism."
In an opinion published March 23 in Foreign Policy, Laurie Garrett, a former Senior Fellow at the Council on Foreign Relations Global Health Program, calls Redfield "exactly the wrong person for the job." She writes that Redfield's record in HIV research "has been a scientific and moral failure," citing his policy that mandated HIV testing for all troops in 1985, while he was a US Army major at the Walter Reed Army Institute of Research. Redfield was also involved in an unsuccessful attempt to require HIV testing of health-care professionals who perform invasive procedures in 1991, according to The Washington Post.
Interested in reading more?
The Scientist ARCHIVES
Become a Member of
Receive full access to more than 35 years of archives, as well as TS Digest, digital editions of The Scientist, feature stories, and much more!