Clean Wood = Fewer Insects
A study finds that fumigating or heat treating wooden pallets and crates can slow the spread of bark- and wood-boring insect pests such as the emerald ash borer.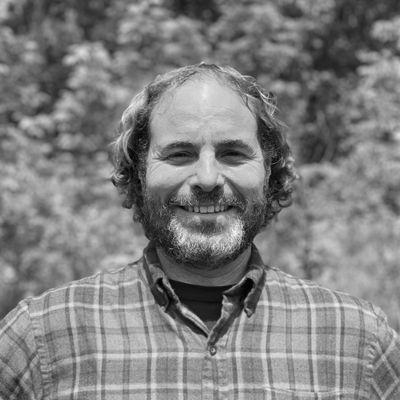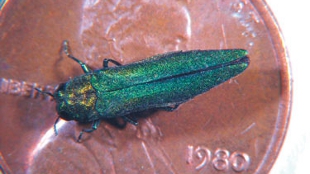 The emerald ash borer (Agrilus plantipenis) kills ash trees by chewing through xylem and phloem tissues as larvae.WIKIMEDIA, USDATreating wooden packing materials, such as pallets and crates, with heat or pesticides can slow the spread of insect pests such as the emerald ask borer and is economical, according to new analyses of international standards that govern such preventive treatments.
Infestation rates of bark- and wood-boring insects in wooden packing materials decreased by up to 52 percent from 2003 to 2009 after the implementation of International Standards for Phytosanitary Measures No. 15 (ISPM15) in 2005-2006, according to study that came out earlier this month (May 14) in PLOS ONE. ISPM15 mandates that all wooden packing materials that are more than 6 millimeters thick and being shipped between 70 signatory countries (including the U.S.) be debarked and then heated or fumigated with methyl bromide.
Writing in Frontiers...
Emerald ash borers, which hail from Southeast Asia and Eastern Russia, have invaded Ontario, Michigan, Illinois, Indiana, Ohio, and Pennsylvania, causing an estimated one billion dollars in damages annually over the next 10 years. "Sometimes you don't have a choice to manage pests once they're here," said Leung. "So even though preventive treatment is expensive and doesn't keep out 100 percent of wood borers, when you incorporate all the data, this preventive policy is still worth it. ISPM15 could probably be more effective, but we should not underestimate the benefits of even delaying the arrival of new pests, which may avoid the cost of another emerald ash borer for a generation."