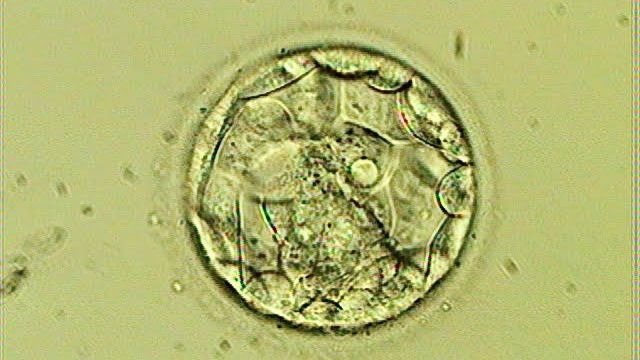 ISTOCK, AWELSHLADScientists have used the gene-editing CRISPR-Cas9 system to suppress the gene encoding the protein OCT4 in experiments with human embryos. According to the results, published today (September 20) in Nature, OCT4 is essential for early embryonic development. OCT4 suppression impairs progress of the blastocyst, the ball of cells the embryo forms at about seven days, and also affects growth of the embryo's other cell layers, the researchers found.
"Genome editing technologies—particularly CRISPR-Cas9 used in this study—are having a game-changing effect on our ability to understand the function of critical human genes," Rob Buckle, chief science officer at Britain's Medical Research Council, tells Reuters.
This is not the first time researchers have edited human genomes in embryos. This summer, researchers at Oregon Health and Science University fertilized eggs using sperm carrying a genetic defect, then deployed CRISPR to correct it, as The Scientist reported, following on...
This latest experiment, led by researchers at London's Francis Crick Institute, is the first in which scientists used genome-editing technology to investigate the function of a particular gene in human embryos, according to an institute release.
For the study, the researchers mostly used surplus embryos that had been frozen after in vitro fertilization (IVF) treatments and that couples had donated to research.
Previously, OCT4 was known to be important in making cells pluripotent. To learn about its role in human embryonic development, the researchers used CRISPR-Cas9 to inactivate POU5F1, the gene encoding OCT4, in about 40 embryos. After seven days, they halted embryonic development and examined the subjects, revealing compromised blastocyst development.
"Other research methods, including studies in mice, suggested a later and more focused role for OCT4, so our results highlight the need for human embryo research," says study author Norah Fogarty, in the Francis Crick Institute press release.
"If we knew the key genes that embryos need to develop successfully, we could improve IVF treatments and understand some causes of pregnancy failure," adds lead author Kathy Niakan. "It may take many years to achieve such an understanding, our study is just the first step."
Interested in reading more?
The Scientist ARCHIVES
Become a Member of
Receive full access to more than 35 years of archives, as well as TS Digest, digital editions of The Scientist, feature stories, and much more!