DNA Analysis Paints New Picture of 10,000-Year-Old Briton
"Cheddar Man" had dark hair and blue eyes, a sequencing analysis suggests.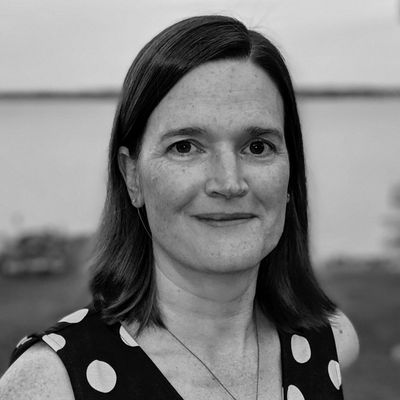 A reconstruction of Cheddar ManTOM BARNES/CHANNEL 4Cheddar Man, the oldest complete human skeleton yet found in Britain, has yielded new secrets, Britain's Channel 4 announced today (February 7). In a documentary to be released later this month, filmmakers detail a project by scientists at London's Natural History Museum and University College London to extract and analyze DNA from the skeleton, which was found in a southwest England cave in 1903. The researchers say Cheddar Man, a member of a group thought to be ancestors of today's white Britons, had blue eyes, dark skin, and curly black hair.
"It really shows up that these imaginary racial categories that we have are really very modern constructions, or very recent constructions, that really are not applicable to the past at all," Natural History Museum archaeologist Tom Booth tells The Guardian.
"For me, it's not just the skin colour that's interesting, it's that combination of features that make him look not like anyone that you'd see today," the museum's Ian Barnes tells New Scientist. "Not just dark skin and blue eyes, because you can get that combination, but also the face shape. So all of this combines together and make him just not the same as people you see around today."
Humans are thought to have lived in what is now Britain as early as 40,000 years ago, notes the BBC, but were driven out repeatedly when the climate grew colder. But when Mesolithic hunters reached the island about 11,000 years ago, they stuck around; they are estimated to account for 10 percent of the ancestry of today's white Britons.
Museum researchers led by Barnes and Selina Brace drilled a tiny hole in Cheddar Man's skull and extracted DNA from the bone powder. They then worked with researchers at University College London to analyze the DNA, and with model makers to create a reconstruction of the man's face.
In addition to details of his physical appearance, the analysis revealed that Cheddar Man, unlike many modern Europeans, was not able to digest milk in adulthood, and that he was closely related to Mesolithic hunter-gatherers found in other parts of Europe, the BBC reports.