Ebola Update
As the number of people infected with the deadly virus in West Africa surpasses 10,000, some countries seek to protect themselves against imported infections, while researchers race to bring vaccines to the hardest-hit nations.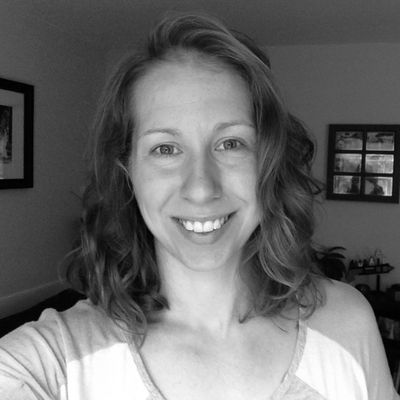 Ebola virus particlesFLICKR, NIAIDThe Ebola virus continues to wreak havoc on the West African countries of Guinea, Liberia, and Sierra Leone: more than 10,000 people have contracted the disease and nearly 5,000 have died, the World Health Organization (WHO) announced on Saturday (October 25). Outside of these three countries, cases of the virus remain relatively sparse, with a total of just 27 infections and three deaths, but authorities around the world remain cautious.
The African country of Mali, which borders Guinea, joins to the list of countries that have now imported Ebola patients. A 2-year-old girl accompanied her grandmother on bus trip from Guinea to Mali, a several hundred mile journey throughout which the young girl was showing symptoms of an Ebola infection, authorities announced. "WHO is treating the situation in Mali as an emergency," the agency said in a statement last week (October 24). "The child's symptomatic...
To prevent the importation of Ebola to the United States, governors of New York, New Jersey, Illinois and other states have called for mandatory quarantines for anyone entering the country from the affected West African nations. On Friday (October 24), New Jersey Governor Chris Christie announced the mandatory quarantine for travelers flying into his state. That same day, Kaci Hickox, a nurse who had spent a month in Sierra Leone working with Doctors Without Borders, flew into Newark Liberty International Airport and was detained against her will. She was released today (October 27) after twice testing negative for the virus. "This is an extreme that is really unacceptable, and I feel like my basic human rights have been violated," Hickox told CNN.
Others, too, have criticized the mandatory quarantine. Bioethicist Artur Caplan of New York University's Langone Medical Center outlined in NBC News piece seven reasons why the quarantine is a bad idea—not the least of which is discouraging much needed aid from traveling to West Africa in the first place. Even the federal government has raised concern. "We have let the governors of New York, New Jersey and other states know that we have concerns with the unintended consequences . . . [that quarantine] policies not grounded in science may have on efforts to combat Ebola at its source," a senior White House official said Sunday, The Wall Street Journal reported.
Meanwhile, the race to test and implement an Ebola vaccine hurries along. Two promising vaccine candidates could be ready for testing in West Africa as early as December—a month ahead of schedule, according to ScienceInsider. And by the end of 2015, the WHO hopes to have millions of doses available, the agency announced last week. As for who will pay for such production, Marie-Paule Kieny, WHO assistant-director general for health systems and innovation, said "Money will not be an issue," Nature News reported.
Interested in reading more?
The Scientist ARCHIVES
Become a Member of
Receive full access to more than 35 years of archives, as well as TS Digest, digital editions of The Scientist, feature stories, and much more!