Elsevier Hacked, Papers Retracted
Fake peer reviews were submitted to Elsevier due to a glitch in the publisher's security system, resulting in the retraction of 11 papers.
Edyta Zielinska
Dec 12, 2012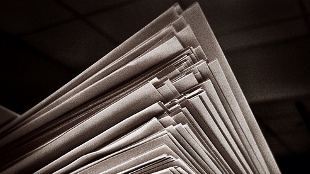 Flickr, jenni from the blockLast month, Elsevier's Editorial Management System (EES) was hacked by individuals who then wrote convincing and positive reviews of 11 papers submitted to at least three journals. All the papers have now been retracted, though some authors, who have not been accused of participating in the hacking, have been allowed to resubmit their work in order to receive a legitimate peer review. The papers came from authors in China, India, Iran, and Turkey, according to Retraction Watch blog.
Retraction Watch spoke with corresponding authors of two retracted studies, who said they didn't know who had hacked the system and written the reviews. Elsevier was apparently able to identify several fake reviewers in their system and delete their profiles, and a spokesperson at the publisher told Retraction Watch that they've taken measure to "prevent this from happening again."