PEXELS, KAROLINA
Scientific evidence for the effectiveness of so-called brain-training games is lacking, according to a literature review published this week (October 3) in Psychological Science in the Public Interest. A group of seven US- and UK-based scientists reviewed more than 130 studies cited by the websites and promotional material of companies that market such products. The research offered little evidence that brain-training games can improve performance in everyday cognitive tasks, and the reviewers identified methodological flaws in each of the studies they analyzed.
Brain-training games, like the popular Lumosity and BrainHQ apps, involve reaction- and memory-based tasks that are meant to improve cognitive function in everyday life. The authors of the review noted that a key line of reasoning behind the games is that improved performance in specific on-screen tasks translates to improved performance in similar, real-life situations.
While evidence abounds that playing brain games will improve a...
The review is the most recent installment in an ongoing disagreement over the the reported benefits of brain-training games. A 2014 open letter from a group of scientists identifying the paucity of evidence was countered by an open letter from another group of scientists arguing the case for brain training. In January, Lumos Labs, maker of Lumosity, settled deceptive-advertising charges from the US Federal Trade Commission for $2 million.
The present analysis is "exceedingly fair, and a model of what a skeptical but open-minded evaluation of evidence should look like," Michael Kane of the University of North Carolina in Greensboro told The Atlantic, though scientists affiliated with brain-training programs disputed the review's criticisms.
Interested in reading more?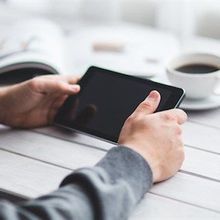 The Scientist ARCHIVES
Become a Member of
Receive full access to more than 35 years of archives, as well as TS Digest, digital editions of The Scientist, feature stories, and much more!