WIKIMEDIA, LIAM QUINN
The bald notothen (
Pagothenia borchgrevinki
) is a fish that typically dwells in the icy waters of Antarctica, but given time to acclimatize to incremental temperature increases, it can also handle warmer waters. Because the fish is often used as a model for studies on cold adaptation, Kevin Bilyk and Chi-Hing Christina Cheng from the University of Illinois at Urbana-Champaign sought to unearth gene expression signatures within the
P. borchgrevinki
transcriptome that might hold clues as to how it survives such extreme cold.
In a study appearing in BMC Genomics today (August 26), Bilyk and Cheng report having sequenced multiple tissue transcriptomes from both native and heat-exposed notothen fish. They then compared the transcriptome sequences with those from the tropical water-dwelling zebrafish, identifying 58 P. borchgrevinki-specific signatures that could hold the key to survival in extreme cold environments.
The researchers "hope to unravel...
In their paper, the authors note that they are now working to investigate the transcriptional changes that occur in the fish during its first four days of exposure to 4°C "in order to better understand how their response to heat has been influenced by the long evolution of Antarctic notothenioid fishes in constant freezing water temperatures."
Interested in reading more?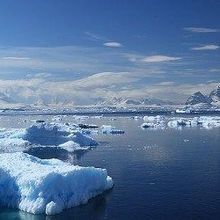 The Scientist ARCHIVES
Become a Member of
Receive full access to more than 35 years of archives, as well as TS Digest, digital editions of The Scientist, feature stories, and much more!