FDA Gives Nod to Melanoma Drug
The US Food and Drug Administration last week approved the first of a new type of immunotherapy that aims to pit a patient's own immune system against her cancer.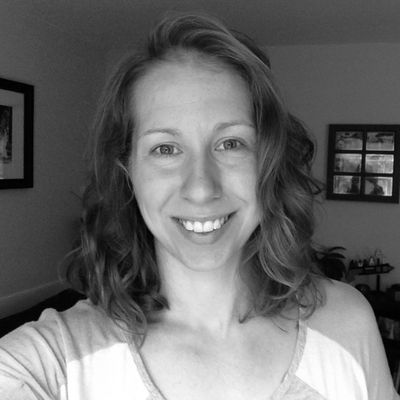 Sep 8, 2014
3-D structure of a melanoma cell WIKIMEDIA, SRIRAM SUBRAMANIAM, NCIWith the US Food and Drug Administration's final green light last week (September 4), Merck's pembrolizumab, which the pharmaceutical giant plans to market as Keytruda, is the first US-approved drug that blocks the immune brake known as programmed death receptor 1 (PD-1), unleashing certain immune cells to wreak havoc on a patient's tumor. The approval—which "followed a swift review of data from a relatively early-stage human trial," The Wall Street Journal (WSJ) reported—will allow doctors to prescribed the drug in cases of melanoma, though some researchers emphasize the promise of pembrolizumab and similar drugs for other types of cancer, as well.
"PD-1 is truly a game-changer. It's active in a way that other drugs are not," Lynn Schuchter, a medical oncologist who heads the melanoma program at the Abramson Cancer Center of the University of Pennsylvania and has...
In a clinical trial this summer, more than two-thirds of advanced melanoma patients who received pembrolizumab survived at least one year post-treatment; 62 percent were alive after 18 months, the researchers reported. The trial also revealed notable tumor shrinkage in about one-third of patients. Merck now must run two additional trials "to verify that the drug can prolong lives and delay the progression of disease," The New York Times (NYT) reported.
While pembrolizumab is the first PD-1 inhibitor approved for use in the U.S., another drug of this class, Bristol-Myers Squibb (BMS) and Ono Pharmaceutical's nivolumab was recently approved in Japan. Both drugs come with a hefty price tag: $150,000 per year, for Merck's pembrolizumab; $143,000 a year for BMS and Ono's nivolumab, which is likely to soon be reviewed US regulators, according to WSJ. Roche and AstraZeneca also have PD-1 inhibitors in development. (For more on other types of immunotherapies, see "Deploying the Body's Army," The Scientist, April 2014.)
"This [approval] is really opening up a whole new avenue of effective therapies previously not available," Louis Weiner, director of the Georgetown Lombardi Comprehensive Cancer Center in Washington and a spokesman for the American Association for Cancer Research, told NYT. "It allows us to see a time when we can treat many dreaded cancers without resorting to cytotoxic chemotherapy."
Update (September 8): Shortly after posting this story, The Scientist learned that Bristol-Myers Squibb and Ono Pharmaceuticals, which recently saw their PD-1 inhibitor approved in Japan, are suing Merck for violating the BMS/Ono patent "for a method of harnessing the body's immune system to fight cancer," WSJ reported.
Interested in reading more?
The Scientist ARCHIVES
Become a Member of
Receive full access to more than 35 years of archives, as well as TS Digest, digital editions of The Scientist, feature stories, and much more!