Four Countries Launch Programs to Lure Foreign Scientists
Researchers have criticized their countries' initiatives, which some suspect were launched in reaction to a perceived anti-science sentiment from the Trump administration.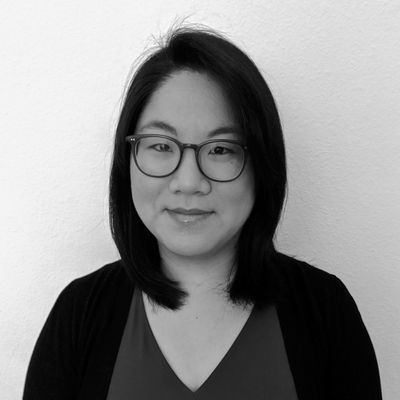 PIXABAY, PIRO4D
In June, French President Emmanuel Macron publically invited US scientists to come work on climate change research in France, offering researchers up to €1.5 million in grant funds. Since then, three other countries—Germany, Canada, and the U.K., have put out their own calls for international scientists, along with millions of dollars in new investments.
"These countries are looking to take advantage of what's going on in the U.S.," Al Teich, a research professor of science, technology and international affairs at George Washington University, tells Inside Higher Ed. "They're trying to attract scientists at a time when I think they see an opportunity because the U.S. has become a less attractive place—or they believe the U.S. has become a less attractive place."
According to Nature, hundreds of climate scientists have applied to work in France under Macron's initiative. The French offer is a "very attractive proposition for many scientists in the US," says Kim Cobb, a palaeoclimatologist at the Georgia Institute of Technology in Atlanta, tells Nature.
Germany recently joined France's call for international researchers when the two countries announced a joint initiative to create opportunities for 50 climate and energy researchers around the world, with Germany providing €15 million, and France contributing €30 million.
Canada and the U.K. have also pledged funds for international researchers. The Canadian government made a call for applications in June for its new 150 Research Chairs program, which invested CAD$117 million to recruit scientists from abroad. And in July, the U.K. announced its own £100 million Rutherford Fund to provide fellowships for skilled researchers from "emerging research powerhouses" such as India, China, and Mexico.
A number of scientists, however, responded critically to these countries' initiatives. "Personally I think it is not the best way to spend €60 million," Olivier Berné, a research scientist in astronomy at the Research Institute in Astrophysics and Planetology in Toulouse, France, tells Inside Higher Ed. "There are a number of difficulties in the French research system, in higher education, and, in particular, a number of universities in France are in a financial crisis."
James Wilsdon, a professor of research policy at the University of Sheffield, tells Inside Higher Ed that the "champagne stays on ice until we understand far more about the detail of the [Rutherford Fund] and about the visa and migration rule context in which people will move in and out of the U.K. after Brexit." He adds, "Until we know the answer to those things, new schemes are welcome, but they don't solve the fundamental problem, which is more to do with those rules."
Some Canadian researchers expressed their discontent on Twitter. "The program limits applications for these chairs to academics who work abroad," writes Jason Ellis, an assistant professor of educational studies at the University of British Columbia. "It therefore excludes excellent candidates who work at Canadian universities and it devalues both our institutions and their professors and graduates."