WIKIMEDIA, SCA SVENSKA CELLULOSA AKTIEBOLAGETThe patent awarded to California-based genetic testing company 23andMe for its "Family Traits Inheritance Calculator" sounded to some bioethicists a lot like a green light for making designer babies based on the genetic profiles of couples seeking to procreate. And for good reason. The patent application, filed by 23andMe more than five years ago, basically lays out a blueprint for how prospective parents could use the company's technology to choose which gametes to use in an in vitro fertilization scenario to get just the baby they wanted. A child's eye color, lactose tolerance, and earwax consistency are just few of the traits that 23andMe's calculator can predict, according to the patent.
"What 23andMe is claiming is a method by which prospective donors of ova and/or sperm may be selected so as to increase the likelihood of producing a human baby with characteristics desired by...
But before Sterckx and her colleagues's piece was even published, New Scientist was already putting the criticism to 23andMe and asking for the company's reaction to concerns about the patent. In response to questions posed by New Scientist reporters, 23andMe posted a blog on its website downplaying the possibility that customers could use its inheritance calculator to plan for their ideal baby. "At the time 23andMe filed the patent, there was consideration that the technology could have potential applications for fertility clinics so language specific to the fertility treatment process was included in the patent," the company wrote. "But much has evolved in that time, including 23andMe's strategic focus. The company never pursued the concepts discussed in the patent beyond our Family Traits Inheritance Calculator, nor do we have any plans to do so."
Harvard bioethicist Michael Sandel went so far as to tell New Scientist that while genetic screens for diseases are ethical, screening for other characteristics determined by DNA borders on eugenics.
This week (October 2), Marcy Darnovsky, director of the Center for Genetics and Society, asked 23andMe and any other company with similar ambitions to refrain from acting on them. "It would be highly irresponsible for 23andMe or anyone else to offer a product or service based on this patent," he said in a statement. "It amounts to shopping for designer donors in an effort to produce designer babies. We believe the patent office made a serious mistake in allowing a patent that includes drop-down menus from which to choose a future child's traits."
23andMe is no stranger to controvery over securing patents. Last year the company stirred up similar controversy when it was awarded a patent for intellectual property surrounding mutations to a gene, SGK1, that carried some risk of developing Parkinson's disease.
Interested in reading more?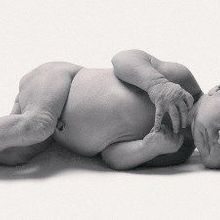 The Scientist ARCHIVES
Become a Member of
Receive full access to more than 35 years of archives, as well as TS Digest, digital editions of The Scientist, feature stories, and much more!