How Bacteria in Flies Kill Parasitic Wasps
Ribosome-inactivating proteins from symbiotic bacteria leave their hosts unharmed.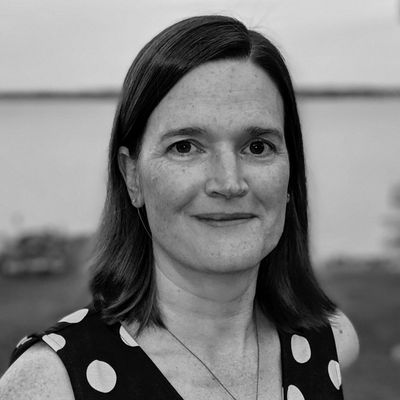 A female parasitic wasp inserts her ovipositor into a Drosophila larva to lay her egg.MICHAEL MARTIN, REED COLLEGE. COURTESY: NATIONAL SCIENCE FOUNDATIONA strain of the symbiotic Spiroplasma bacteria protects its host fly by producing a toxin that attacks the ribosomes of parasitic wasps, researchers reported July 6 in PLOS Pathogens. The study builds on the finding that another Spiroplasma strain defends against parasitic nematodes in the same way.
Spiroplasma bacteria are thought to live in at least 7 percent of insects, where they are passed down from mother to young, write the researchers in their report. In the lab, Spiroplasma-infected Drosophila have proven more resistant than their uninfected counterparts to pests such as parasitic wasps, which lay eggs in Drosophila larvae.
Until recently, scientists had few clues as to how the bacterial protection worked. Then, in 2013, a research group led by Steve Perlman of the...
Perlman and a colleague now report that in the Spiroplasma strain that affects wasps, similar RIPs are deployed to cleave a specific adenine residue from the parasite's ribosomal RNA, disabling it. Without working ribosomes, the wasps die soon after hatching. But the toxins leave Drosophila ribosomes untouched.
"The symbiont has figured out how to target two dissimilar parasites without harming its host," first author Matt Ballinger of the University of Victoria says in a statement. "We want to know how it does this, and we think an important clue is that Spiroplasma strains are collecting lots of different toxin genes in their tiny genomes."
Interested in reading more?
The Scientist ARCHIVES
Become a Member of
Receive full access to more than 35 years of archives, as well as TS Digest, digital editions of The Scientist, feature stories, and much more!