Improving Tomato Flavor, Genetically
A sequencing blitz on the tomato genome reveals the genes that contribute most to tastiness.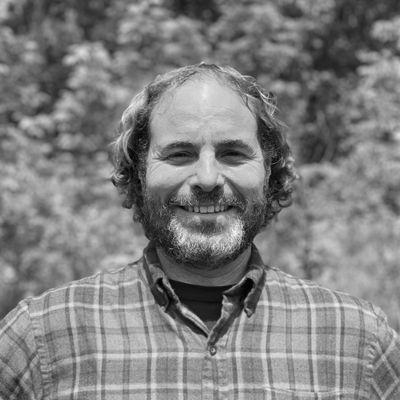 WIKIMEDIA, TOOONYAnyone who grows their own tomatoes in backyard gardens can attest to the borderline criminality of the lifeless, flavorless facsimiles found in the supermarket bin. But now scientists have cracked part of the tomato's genetic flavor code, and the findings may help commercial-scale growers breathe life back into the fruit. They reported their results in Science today (January 26).
"You can almost assemble a molecular toolkit," University of Florida horticulture professor and study coauthor Harry Klee told The Verge. "We have identified a pathway to really significantly improve the flavor of tomatoes."
Klee and his colleagues sequenced the genomes of tomato varieties from grocery store dissapointers to cherries, from heirloom strains to wild tomato ancestors. Then the researcher had multiple consumer panels taste the tomatoey cornucopia. The team created a chemical profile for each tomato strain, cross-referenced the tasting panel's preferences with concentrations of compounds known to influence flavor. The result was 13 chemicals that were likely exerting the most influence over the tastiness of the tomatoes. Zeroing in on specific tomato genome sequences, Klee and his coauthors identified the genes that were responsible for the flavorful compounds and specified which heirloom varieties contained the most of them.
The authors suggest that crossbreeding tasty heirloom strains with mass produced tomato varieties might introduce some of these flavorful genes back into the supermarket fruits, without losing traits selectively bred into commercial varieties, such as long shelf-life, higher yields, and disease resistance.
"This is great work, which I believe could only be done by very few groups on Earth," Changbin Chen, a horticultural scientist at the University of Minnesota in St. Paul who wasn't involved with the study, told Science. "This is doable for commercial growers who supply the fresh tomato market."