Modern Day Mammoth?
Researchers at Japanese and Russian institutions believe cloning a woolly mammoth is within reach.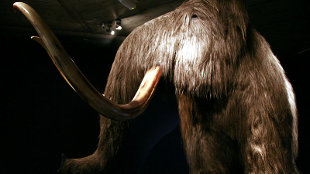 MammothWIKIMEDIA COMMONS, RAMA
In the past few years, global warming has melted large swaths of Siberian permafrost, revealing several preserved mammoths, which went extinct about 10,000 years ago. Now, teams from the Sakha Republic mammoth museum and Kinki University in Japan plan to extract DNA from the marrow of one recently discovered mammoth and use it to clone the ancient beast, AFP reported.
The chosen mammoth was unearthed this past August in Siberia. The researchers say that its thigh bone is in good condition, and should yield DNA-containing marrow, which they can insert into an elephant egg, then grow the ice age creature inside of an elephant, which is a close relative of the mammoth. To succeed, the scientists must find and use DNA that has not been damaged after millenia under the ice.
Consummate gamblers were quick to add their two cents. Not long after the announcement,...