Mouth Microbes and Pancreatic Cancer
The mix of bacteria living in the oral cavity is related to a person's risk of developing pancreatic cancer, according to a study.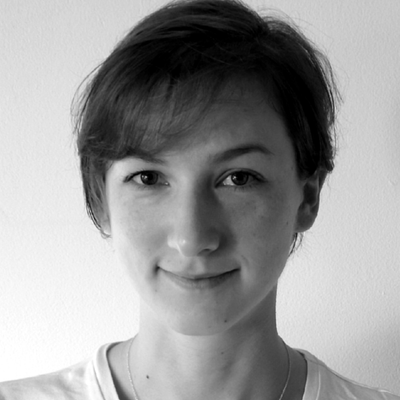 Infected periodontal biofilmWIKIMEDIA, MARK BONNER DMDPancreatic cancer is one of the most lethal and difficult-to-detect cancers, causing around 40,000 deaths per year in the U.S.—most within just six months of diagnosis. Now, a team led by researchers at New York University (NYU) has shown that the composition of bacteria living in the mouth is associated with a person's risk of developing the disease, adding to existing evidence that oral health and pancreatic cancer are linked. The findings were reported yesterday (April 19) in New Orleans at the annual meeting of the American Association for Cancer Research.
"Our study offers the first direct evidence that specific changes in the microbial mix in the mouth—the oral microbiome—represent a likely risk factor for pancreatic cancer," study coauthor Jiyoung Ahn of NYU said in a statement. "These bacterial changes in the mouth could potentially show us who is most at risk...
Previous studies had already suggested an association between poor oral health—for example, the presence of periodontal (gum) disease and the absence of teeth—and pancreatic cancer risk, but it remained unclear whether bacteria responsible for some of this poor oral health were involved. For the recent, 10-year study, the NYU-led team analyzed the bacterial contents in mouthwash samples from 361 Americans who later developed pancreatic cancer, along with those from 371 matched controls.
"We found that Porphyromonas gingivalis and Aggregatibacter actinomycetemcomitans, two species of bacteria linked to periodontal disease, were associated with a more than 50 percent increased risk of pancreatic cancer," Ahn said in the statement. "These data do not show a causal relationship, but they are the first steps in understanding a potential new risk factor for pancreatic cancer, which is vital if we are to develop new approaches for pancreatic cancer prevention and early detection in the future."
"We don't have a lot of risk factors for pancreatic cancer, so the more we learn, the better," Alison Klein of John Hopkins Medicine, who was not involved in the work, told CBS. "I think this fits into the whole looking at general inflammation and how that's important looking at many cancers, including pancreatic cancer."