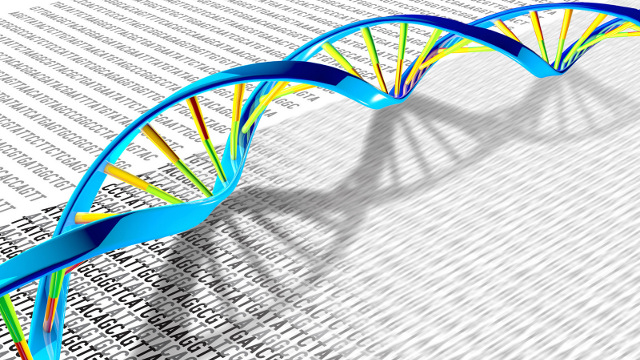 WIKIMEDIA, NHGRISequencing the whole genomes and exomes of more than 3,000 childhood cancer survivors, Zhaoming Wang of the St. Jude Children's Research Hospital in Memphis, Tennessee, and colleagues identified 365 pathogenic or likely pathogenic mutations in 84 genes. In total, 12 percent of the patients studied carried one of these mutations, which pose an increased risk of secondary cancer, Wang noted in his presentation at the American Association for Cancer Research (AACR) annual meeting in Washington, DC, yesterday (April 3).
Before this study, "nothing was known about the genetic contribution [of secondary cancers]," Wang told The Scientist after his talk. With some pediatric cancer cure rates now topping 90 percent, he added, "we really need to care about not only treating their first cancer, but also [health problems] in their later life . . . including these subsequent neoplasms."
Wang and colleagues enrolled 3,007 participants who had survived...
The team found that the results varied depending on whether the patients had received radiation as part of their childhood cancer treatment. Those who hadn't were six times more likely to develop a secondary neoplasm if they carried one of the risk-associated mutations, while those who had been irradiated showed an increased risk only of breast cancer, thyroid cancer, or sarcoma. In both groups, carrying a pathogenic or likely pathogenic mutation increased the risk of developing two or more secondary neoplasms—by 24-fold for non-irradiated survivors, or two-fold for those who received radiation. The differences stem from the fact that radiation exposure itself increases the risk of developing cancer, Wang said, noting that his group's study illustrated additional, intrinsic risk. "We do see the genetic effects," Wang said.
Based on its results, the team is proposing that clinicians recommend genetic counseling for certain childhood cancer survivors—specifically, those who did not receive radiation and developed a secondary neoplasm, and those who did receive radiation and developed one of the three cancer types identified as a risk for these patients. "I think our findings are really solid and exciting in terms of [determining] who to recommend to genetic counseling," Wang said.
He and his colleagues also hope to expand the study to screen a wider swath of genes for potentially pathogenic mutations. "I think it makes complete sense to start with a list of cancer prediction genes," John Maris of the Children's Hospital of Philadelphia commented following Wang's presentation. "But clearly it's possible that there are mutations or polymorphisms in [other] genes or enzymes," he added—for example, in those "that modify the effects of cancer radiation therapy." Wang responded that his team intends to look into this, including investigating noncoding mutations.
The long-term goal, Wang told The Scientist, is to develop a risk-prediction model that can answer the question: "What sort of level of risk this person will have in developing secondary cancer?" he said. "These are discovery data; once you have these data you [can build] a model to predict the risk. As we get more data, we will refine this model and improve it."
Interested in reading more?
The Scientist ARCHIVES
Become a Member of
Receive full access to more than 35 years of archives, as well as TS Digest, digital editions of The Scientist, feature stories, and much more!