WIKIMEDIA, DUTCH NATIONAL ARCHIVESLong-time Harvard University physicist Nicolaas Bloembergen, a pioneer in laser technology that led to magnetic resonance imaging (MRI), died last month (September 5) at his home in Tucson, Arizona, after suffering a heart attack. He was 97.
"He was one of the major intellectual forces in the explosion of science and applications related to the laser," John Armstrong, a retired IBM research director and a postdoc in Bloembergen's lab in the 1960s, tells The New York Times. "There are a thousand applications of lasers, not only in surgery but in all forms of manufacturing and all forms of diagnostics for material properties."
The Netherlands native studied physics at the University of Utrecht, earning the equivalent of a master's degree in 1943 in the midst of upheaval following the German invasion of 1940. He then crossed the Atlantic to attend graduate school at Harvard University, working...
During his career, Bloembergen revolutionized lasers and related technologies, with applications ranging from surgery to optical-fiber communication to MRI. "We certainly had no inkling at all that our work would eventually lead to MRI," he said in a 2013 interview posted on yscouts.com—"you never know of these implications. It's always fascinated me." In 1981, he shared the Nobel Prize in Physics for his contributions to laser spectroscopy.
After retiring from Harvard in 1990, Bloembergen accepted a position as professor emeritus at the University of Arizona, College of Optical Sciences—though he refused a salary. He reportedly described his new position with his characteristic wit: "A professor can do as he pleases, but a professor emeritus can do as he damn well pleases," according to The Washington Post.
Bloembergen is survived by his wife Huberta Deliana Brink, three children, and two grandchildren.
Interested in reading more?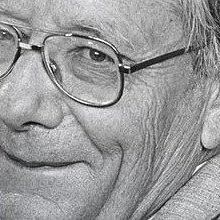 The Scientist ARCHIVES
Become a Member of
Receive full access to more than 35 years of archives, as well as TS Digest, digital editions of The Scientist, feature stories, and much more!