Wikimedia, HiperpatoIn the week following his re-election, US President Barack Obama reaffirmed his commitment to invest in scientific research. Obama said that one of the main aims of his administration would be to ensure that the US "is a global leader in research and technology and clean energy, which will attract new companies and high-wage jobs to America." But a sharply divided Congress and the prospect of wide-ranging budget cuts resulting from the looming "fiscal cliff" present sizeable obstacles.
If the President fails to broker a deal with Congress to reduce the federal budget deficit by $1.2 trillion before January 2, 2013, automatic budget cuts kick in for federal agencies. The Office of Management and Budget estimates that most funding agencies would have their budgets cut by 8.2 percent. Universities and research agencies that receive grant money through such channels are bracing themselves. Claude Canizares, vice-president for research at...
The cuts would also be damaging for biomedical research, as they would slash the National Institute for Health's (NIH) budget by $2.5 billion. And as Ann Bonham, chief scientific officer at the Association of American Medical Colleges in Washington D.C., pointed out to Nature, Obama's Patient Protection and Affordable Care Act—which will extend health insurance to another 30 million US citizens—also gives the go-ahead to a $155-billion cut in government payments to hospitals, which could hurt large teaching hospitals heavily involved in medical research.
However, supporters of the reform argue that it will reduce government spending on healthcare, and thus help to produce more money for research agencies, including the NIH, in the long run. Immigration reform could also provide a boost for science, because it could result in more H-1B visas to allow foreign students who earn advanced science and engineering degrees in the United States to stay in the country after graduation.
Interested in reading more?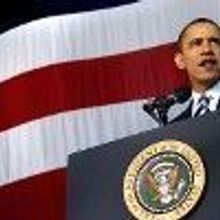 The Scientist ARCHIVES
Become a Member of
Receive full access to more than 35 years of archives, as well as TS Digest, digital editions of The Scientist, feature stories, and much more!