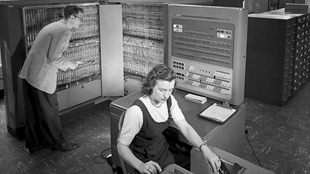 WIKIMEDIA, NASAOpen-access advocates cite a variety of reasons why scientific data should be made publicly available, from ethics to furthering science. Now, researchers have uncovered another benefit of open data: according to a study published in PeerJ last week (October 1), Heather Piwowar of Duke University and Todd Vision of UNC Chapel Hill, you may be more likely to get cited.
Piwowar and Vision used a set of more than 10,000 papers that generated gene expression microarray data and determined which of them made the data publicly available. They also determined how many times the papers had been cited and the data reused. They showed that most authors reused their own data within two years of its original publication, but that data reuse by other investigators persisted for at least six years.
Even after adjusting for over 43 covariates, including publication date, journal impact factor, and open-access status,...
In a blog post about the paper, Vision acknowledged that while the new research is still correlational, it "contributes to the evidence base about the costs and benefits to researchers for archiving their data publicly at the time of publication."
The paper may mark a turning point in the fight for open data. "These findings should go someway to helping convince academics that data sharing can have direct personal benefits as well as benefits to their field at large," wrote Timothy Smith, an honorary fellow in the department of pathology at University of Melbourne in Australia, at The Conversation. "Sad as it may seem, personal interest may just be the thing that allows academia to transition, as Piwowar and Vision say, to a culture that simply expects data to be part of the published record," he added.
Interested in reading more?
The Scientist ARCHIVES
Become a Member of
Receive full access to more than 35 years of archives, as well as TS Digest, digital editions of The Scientist, feature stories, and much more!