Pharma Moves Toward Transparency
The pharmaceutical industry has agreed to share data from clinical trials with researchers, patients, and the public.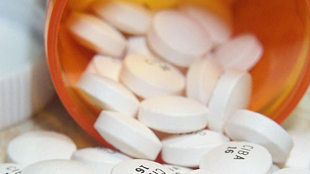 WIKIMEDIA COMMONS, SPONGEBowing to pressure from groups of doctors and scientists who want access to the pharmaceutical's enormous pile of clinical research data, three Big Pharma coalitions have agreed to significantly increase the amount of research data they will make openly available to anyone who cares to look. However, some members of the groups clamoring for greater openness say the industry has not gone far enough.
In a statement released Thursday (July 24), the European and North American trade organizations, the European Federation of Pharmaceutical Industries and Associations (EFPIA), and the Pharmaceutical Research and Manufacturers of America (PhRMA) all said that pharmaceutical companies in Europe and the United States will follow rules requiring them to make available upon request patient- and study-level clinical trial data, full clinical study reports, and protocols from clinical trials held in the U.S. and Europe. The companies have also committed to providing patients of clinical trials with accurate trial summary results, as well as publishing the results of all trials, regardless of the outcome. The new transparency measures will take effect on January 1, 2014.
The new industry agreements "demonstrate the long-held commitment of PhRMA member companies to responsible sharing of clinical trial data," said PhRMA president and CEO John Castellani in a statement.
But some argue that the new measures are not enough to provide medical researchers with the data necessary to evaluate drugs' safety and effectiveness. "The industry commitments suggested here are weak and filled with loopholes," said Ben Goldacre, co-founder of the AllTrials campaign group demanding increased transparency in clinical trials, in a statement. "They fall way short of the concrete commitments the European Medicines Agency has already made about sharing trial information, and also fall short of recent commitments from GSK [GlaxoSmithKline] and Roche."
Goldacre also expressed concern that the industry's announcement suggests that increased transparency will only occur for trials beginning in 2014. He added that trial information for the past 2 decades should also be openly shared.