WIKIMEDIA, HOFLIMultiple institutions are scrutinizing the work of Olivier Voinnet, a prominent RNA interference (RNAi) researcher at the Swiss Federal Institute of Technology (ETH) in Zürich, according to Lab Times. The investigations come after numerous posts on the post-publication peer review site PubPeer called foul on dozens of papers authored by Voinnet and his colleagues.
ETH-Zürich confirmed to Lab Times that an investigation into the allegations of image manipulation was underway. The CNRS Institute for Plant Molecular Biology in Strasbourg, France, where Voinnet previously worked, also indicated that it was beginning an investigation into the researcher's work. And Cyril Zipfel, head of the Sainsbury Laboratory in Norwich, UK, where Voinnet earned his PhD, wrote on PubPeer: "We are actively discussing with all other institutions concerned to define the best way forward to co-ordinate efforts to clarify how these irregularities occurred and to take appropriate measures."
According to...
While he declined an invitation by Lab Times to comment, Voinnet has posted replies to papers questioned on PubPeer, declaring that he, too, is investigating the alleged problems. "My apologies for not having detecting this error before the paper was submitted," Voinnet wrote in response to accusations of data manipulation in the 2004 Plant Cell paper. Additionally, as Retraction Watch reported in January, Voinnet is working to issue corrections on several of his papers.
Some of the questioned papers were coauthored by David Baulcombe, a plant geneticist who is now at the University of Cambridge. Baulcombe has pledged to work transparently to address the concerns, he told Lab Times, and to ensure that "the various co-authors of the papers are not disadvantaged and that the relevant areas of science can move on."
Update (April 7): Upon Voinnet's request, Plant Cell is considering a retraction of the 2004 study, according to Retraction Watch. In a statement released April 6, the journal confirmed that a reviewer had expressed serious concerns about the paper. "The corresponding author, Dr. Olivier Voinnet, provided a detailed response to the reviewer's allegations which, at the time, satisfied both the Editor-in-Chief and the Co-Editor. A new manuscript was later submitted and accepted after peer review."
Update (April 8): Vance has published her review of Voinnet's 2004 Plant Cell paper. In it, she details her concerns about the reliability of the data, stating: "The nature of the discrepancies between the first two versions of the manuscript led me to doubt the authenticity of the work and, frankly, the integrity of the authors. In the current Plant Cell version of the paper, some of the same problems remain and I continue to doubt the validity of some of the presented data." (Hat tip: Leonid Schneider)
Interested in reading more?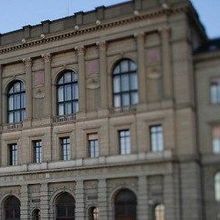 The Scientist ARCHIVES
Become a Member of
Receive full access to more than 35 years of archives, as well as TS Digest, digital editions of The Scientist, feature stories, and much more!