Primitive Human Eggs Grown to Full Maturity in the Lab
The technique could combat infertility, but it's still not clear whether these eggs are normal and functional.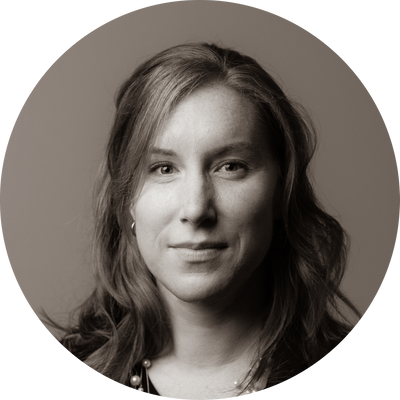 UNIVERSITY OF EDINBURGH, DAVID ALBERTINIFor the first time, scientists have nurtured human eggs from an immature state to the stage where they would be ready to be fertilized by sperm. The maturation was done entirely in the lab, researchers reported last month (January 30) in Molecular Human Reproduction.
The work is "an impressive technical achievement," Darren Griffin, a genetics professor at Kent University in the U.K. who did not take part in the work, tells Reuters. It could help cancer patients preserve their fertility, improve infertility treatments, and "deepen scientific understanding of the biology of the earliest stages of human life," he adds.
In the study, reproductive biologist Evelyn Telfer of the University of Edinburgh and colleagues collected ovarian tissue samples from 10 women who were having elective caesarian sections. From the samples, the team isolated follicles from which they gingerly removed 48 immature egg cells. Those eggs were then placed on a membrane with growth-supporting proteins and allowed to mature. Nine showed signs of meiosis and the potential ability to unite with a sperm to create an embryo.
Mitinori Saitou, a stem cell biologist at Kyoto University in Japan who was not involved in the study, tells Science that because the paper includes no genetic analysis of the eggs, it's not clear if they are healthy and will function normally. Another issue is that the eggs matured in just 22 days, rather than the five months it takes in a woman's body. Saitou also notes that cells called polar bodies that pinch off from an egg during development are typically small because they don't receive as much cytoplasm as the egg itself, but the polar bodies in the study were unusually large. "The final products they got are clearly abnormal," he tells Science. "Even if what they report is true, there are a lot of things that should be improved."
Ali Abbara, a senior clinical lecturer in endocrinology at Imperial College London who did not take part in the work, tells Reuters that the new method of maturing eggs is at an early stage. "Much more work is needed to make sure that the technique is safe and optimized before we ascertain whether these eggs remain normal during the process, and can be fertilized to form embryos that could lead to healthy babies."