WIKIMEDIA, CANJIE6As of February 15, PubMed Commons, a site where verified users can discuss one another's papers, will stop taking reader comments. The National Center for Biotechnology Information (NCBI) announced last week (February 1) that only 6,000 papers out of the 28 million in PubMed's database had received any reviews, prompting the agency to end its efforts into the program.
"While many worthwhile comments were made through the service during its 4 years of operation, [the National Institutes of Health] has decided that the low level of participation does not warrant continued investment in the project, particularly given the availability of other commenting venues," NCBI says in the statement.
PubPeer, for instance, has had much more success. Retraction Watch reports that the site hosts comments on nearly 70,000 scientific papers, and the team there credits that in part to greater a permissiveness on its site than PubMed Commons offered....
"Compared to PubPeer, PubMed Commons forbade anonymity," PubPeer leaders say in a statement to Retraction Watch. "We have always felt that many users, particularly those with the most significant criticisms, prefer to comment anonymously in order to avoid any risk of reprisals."
Although users will be able to access archived comments after March 2, they won't be readily visible, a concern that psychiatrist Alexander Tsai of Massachusetts General Hospital voiced to Nature. He had posted a correction to one of his own papers on PubMed Commons when the journal took no action, and if readers land upon the paper from PubMed or the journal's website, they won't be alerted to the errors. "It does concern me," he tells Nature.
Interested in reading more?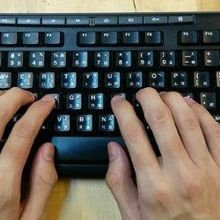 The Scientist ARCHIVES
Become a Member of
Receive full access to more than 35 years of archives, as well as TS Digest, digital editions of The Scientist, feature stories, and much more!