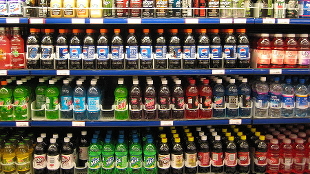 WIKIMEDIA, MARLITHMice fed a diet with sugar levels equivalent to what many people in the United States currently consume were more likely to die, controlled less territory, and produced fewer offspring than their healthy-diet counterparts, according to a study out this week (August 13) in Nature Communications.
In humans, diets high in sugar are associated with obesity, diabetes, and heart disease, but precise causal links and mechanisms have been hard to pin down. Most studies on mice have used sugar levels far higher than that which humans consume, leaving doubts over whether the results really apply to people.
To assess the effects of human-equivalent sugar levels, Wayne Potts of the University of Utah caught and bred wild mice, then fed their offspring a diet in which 25 percent of all calories came from sugar—the maximum "safe" amount, according to the U.S. Department of Agriculture, and the level consumed...
After 26 weeks on the diet, the mice were released into a large, open pen, where they were left to compete for food and nesting areas with the same number of control mice, which were fed a healthy diet without the added sugar.
Over the next 32 weeks, the sugar-fed females died at twice the rate of their healthy-eating counterparts, while sugar-fed males controlled roughly one-quarter less territory and sired one-quarter fewer offspring than control males. The sugar-fed mice did not become obese and showed few metabolic symptoms.
"This demonstrates the adverse effects of added sugars at human-relevant levels," said Potts in a press release.
But questions have been raised about the study. Walter Willett, chair of the department of nutrition at the Harvard School of Public Health in Boston, told Nature that it would be helpful if the researchers had figured out what exactly was killing the female mice. "I doubt these mice were dying of heart disease," he said.
As a reader pointed out in the comments at Nature, it's also possible that the wild-caught mice had pre-existing ailments, or that the stress caused by segregating their offspring from their parents and then releasing them into a mixed group might have affected the results.
Interested in reading more?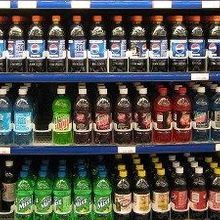 The Scientist ARCHIVES
Become a Member of
Receive full access to more than 35 years of archives, as well as TS Digest, digital editions of The Scientist, feature stories, and much more!