WIKIPEDIA, BLAUPAUSE
The rapid spread of the Ebola epidemic has long outpaced the typical drug development pipeline. To keep up, some researchers have turned to screening drugs already approved by regulatory bodies like the US Food and Drug Administration (FDA). This week (June 3) in Science Translational Medicine, one group reported two promising hits: an antidepressant, sertraline (Zoloft), and a calcium channel blocker, bepridil (Vascor). Both drugs prevented Ebola infection of human cells in vitro and significantly lengthened the survival of infected mice.
Researchers from the US Army Medical Research Institute of Infectious Diseases, the University of Virginia, and Horizon Discovery in Cambridge, Massachusetts, identified the two drugs in a screen of more than 2,600 FDA-approved compounds. Of these compounds, 171 were selected for their ability to inhibit Ebola infection in cells up to a certain threshold without interfering with normal cellular functions in monkey kidney cells. From there,...
"It was quite shocking that some of these drugs worked," study coauthor Gene Olinger, a microbiologist at the National Institute of Allergy and Infectious Diseases told The Washington Post. "To be honest, we didn't think some of these would."
Olinger and his colleagues treated Ebola-infected mice with each of the drugs for 10 days and monitored their survival and viremia for 28 days. One hundred percent of the mice given bepridil and 70 percent of the mice on sertraline survived the duration of the experiment, while all of the untreated mice died within 10 days. Altering the dose ranges of a few other drugs also improved survival, but only at doses that would be impractical to reach in humans.
Thomas Geisber, an immunologist at the University of Texas Medical Branch who was not involved in the study, told The Verge that "without an evaluation of these most promising drugs in the nonhuman primate model it is hard to make much of it."
According to the Washington Post, the team will next test bepridil and sertraline in guinea pigs and primates.
Interested in reading more?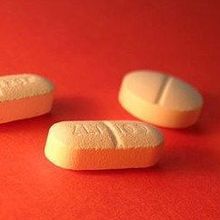 The Scientist ARCHIVES
Become a Member of
Receive full access to more than 35 years of archives, as well as TS Digest, digital editions of The Scientist, feature stories, and much more!